According to Newzoo, across Africa, 95% of gamers use mobile phone devices as opposed to console and PC machines.
In fact, this is a global trend that has seen mobile gaming rise up the entertainment ranks to become one of the most popular options for people to explore during some downtime, although in other countries, PC and console gaming are more popular overall. 
Given the sophisticated and hugely powerful smartphone devices the vast majority of the population own in 2022, an array of mobile gaming titles have been opened up to people as a result.
Some games are better than others, but on the whole mobile gaming is now a commonly utilised option for many people in Africa.
But why? What is the appeal of gaming on a miniature handheld device, and why is it so popular in Africa? 
An on-the-go gaming opportunity 
The most impressive aspect of gaming on a smartphone device has to be down to its portability factor. For instance, unlike console machines, such as a PlayStation 5, mobile games can be sampled inside and outside of the home as long as you have a solid internet connection.
Mobile games are designed to be picked up and put down also, therefore enabling casual gamers to dive in and out of specific titles as and when it suits them throughout a typical day.
Console gaming, on the other hand, requires far more time and attention, perhaps not appealing to casual gamers in the process, particularly when you factor in the additional skill that is required, given many console games' extensive detail.
From Red Tiger's selection of slots to global hits such as Candy Crush Saga, mobile games are designed to be fun and entertaining but also provide a casual gaming package that can be dipped in and out of.
The fact that these types of games can be enjoyed on a miniature handheld device is all the more impressive, especially as they're generally better games than we've ever had the opportunity to experience before.
Whether you're on iOS or Android, mobile gaming can be sampled anywhere as and when it suits you. 
Console gaming is extortionate in 2022 
Another key factor behind smartphone gaming's rise to prominence is due to the rising costs of console gaming.
The fact is, with most people already owning a smartphone device to contact people and update their social media statuses, the ability to access an array of games is already there.
As such, the option of purchasing a hugely expensive console machine isn't appealing or affordable for many people on the continent.
For example, a PS5 costs around 13,500 South African Rand, and that's before even factoring in the games and any additional accessories that many console gamers typically require.
Mobile gaming, on the other hand, is either free or completely cheap, therefore becoming a more affordable gaming option for the vast majority of African gamers.
Most of the games can be downloaded with ease in the App Store or Google Play and offer people a genuinely fun and entertaining gaming experience that doesn't break the bank.
Mobile games have improved massively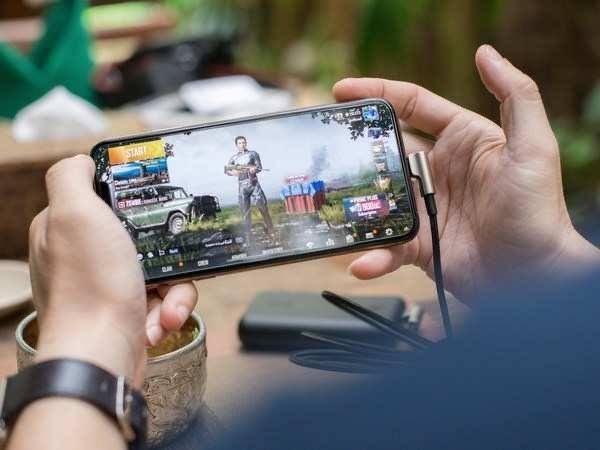 Alongside its convenience and affordability, the games available on iOS and Android have never been so impressive.
Console games are making the transition over to mobile, therefore elevating mobile gaming's overall package.
Alongside this, augmented reality hits, such as Pokemon Go, are demonstrating just how far gaming on a miniature handheld device has come. From the gameplay and graphics to the accessories smartphone gamers can purchase while playing a console classic, mobile gaming is better than it ever has been.