Most people were shocked to see the couple part ways after being together for 2 years, especially since they seemed to be such a perfect fit.
The entertainment world was abuzz with questions like 'what happened?' and 'why is this happening?' and although we all may never have the answers to those questions, there are some pretty valid theories out there from experts who have some insight into celebrity relationships.
Why Did Aaron Rodgers, Shailene Woodley Break Up?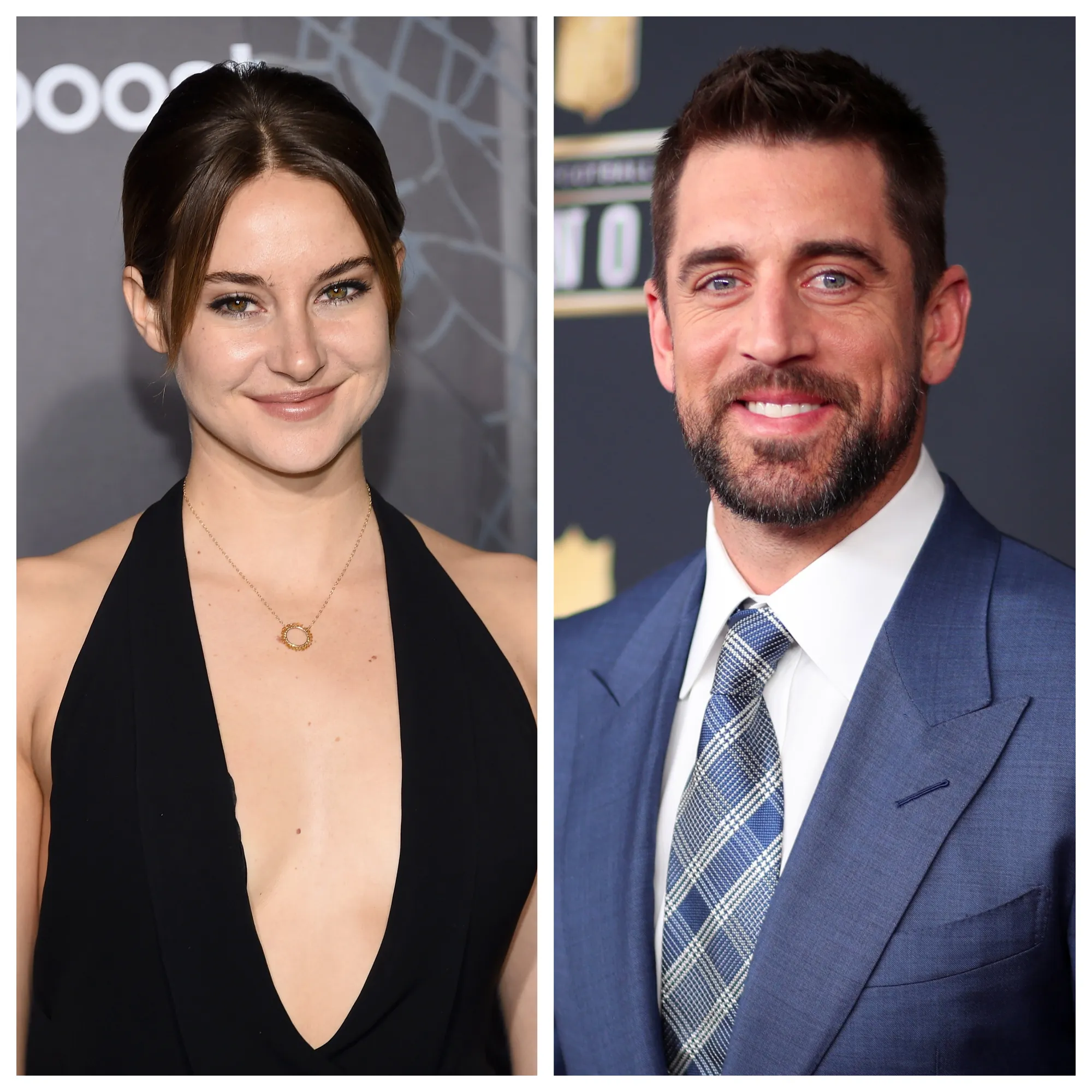 People confirmed Rodgers and Woodley's split on February 16, 2022, a year after their engagement. "It was an amicable split; it just wasn't working," the source said.
"They're very different people with busy careers and there were obstacles that they couldn't surmount. They will remain friendly; there's no bad blood and no drama. It just didn't work out for them."
A source told In Touch at the time that the couple split because Woodley felt "neglected" by Rodgers in favor of his career. "While Shailene is supportive of Aaron's career, he put football first and they were barely spending any time together," the insider said. "She felt he neglected their relationship.
Neither of them was happy." A second source also told In Touch that Rodger is an "independent guy" and "got cold feet" about his engagement to Woodley. "[They] couldn't make it work," the source said. "There were too many obstacles. They're both adults and decided to part amicably."
Another source told Us Weekly at the time Woodley and Rodgers hadn't "been spending any time together" in the weeks up to their split because of how "focused" Rodgers is on his career with the Greenbay Packers. "Shailene has been super busy with work," the insider said. "Everything was so different during lockdown, and they had been living in their bubble.
Friends of Shailene didn't believe Aaron is the best match for her." A second source told the magazine that Woodley and Rodgers' different interests also played a part in their split.
"They certainly had their differences and ultimately their relationship didn't work," the insider said. "They thought were a good match for each other in the beginning but the more they got to know each other they realized their careers, their interests [and] their political views weren't aligned." The insider also added that Rodgers is "very passionate about his football career," which affected how Woodley felt in their relationship. "He was focusing more on the sport than on future plans with Shailene," the insider said.
The split also came after a source told People in December 2021 that Woodley and Rodgers have a "different, non-traditional relationship." The insider also denied rumors at the time that the couple had split. "Shailene and Aaron are still together. It's not odd they don't post about each other on their birthdays in that sense, and are very private about things," the source said.
The breakup also came after Rodgers, who previously claimed that he was "immunized," came under fire in November 2021 after he tested positive for COVID-19 and revealed that he was actually unvaccinated.