On Friday, authorities identified the victims of a burning multi-vehicle crash caused by a speeding car running a red light in Windsor Hills that killed six people, including an infant and Asherey Ryan, a pregnant woman, and her boyfriend, Reynold Lester.
Los Angeles County Fire Department firefighters were called just before 1:40 p.m. Thursday to La Brea and Slauson avenues, near Ladera Park, on what was initially reported as a fire.
When crews arrived on scene, they discovered that eight vehicles had collided in the intersection after a Mercedes-Benz was seen speeding southbound on La Brea Avenue.
Several vehicles involved in the crash erupted into flames and caused a nearby commercial fire.
Bystanders tried to help those trapped but couldn't get close because of the flames.
Who was Reynold Lester?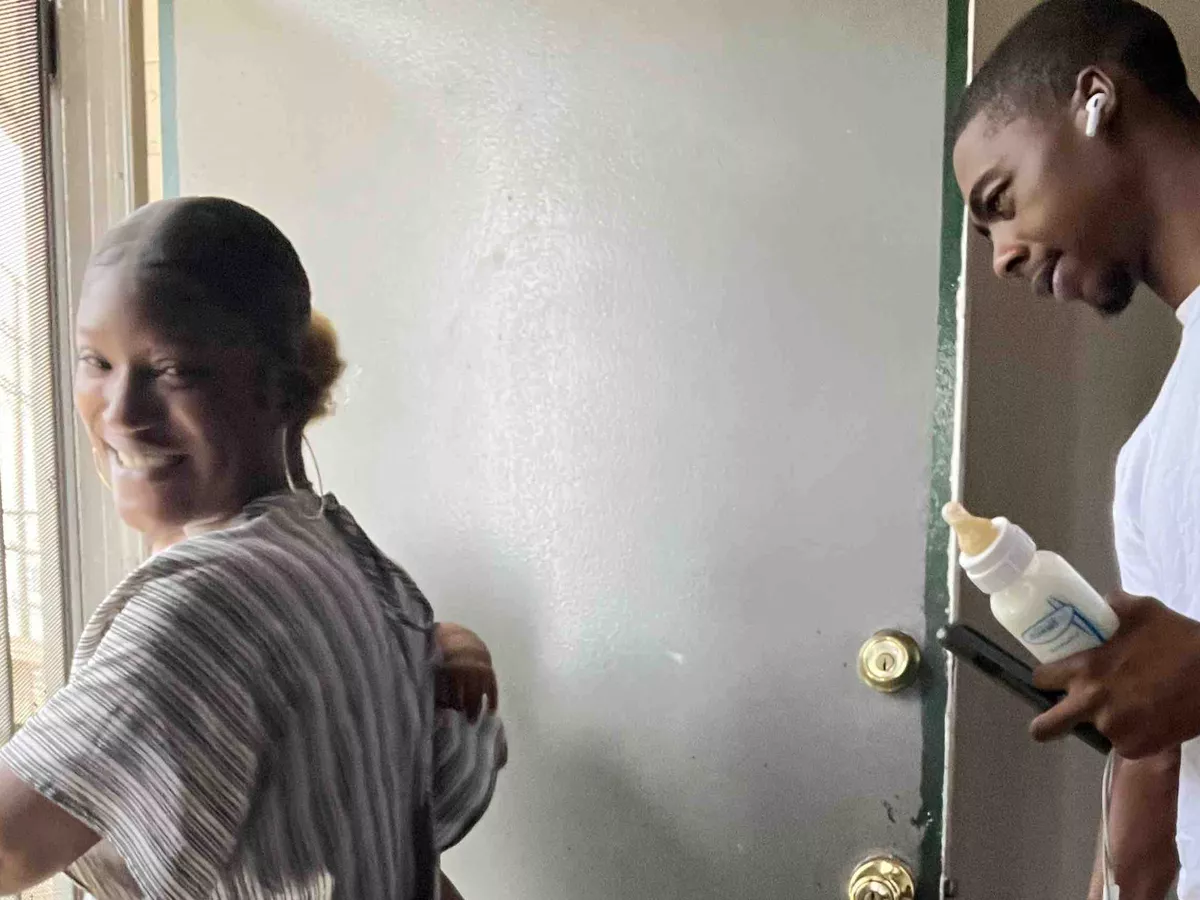 Reynold Lester was the boyfriend of Asherey Ryan, a 23 year old pregnant woman who was also killed in the LA crash.
Reynold Lester, who was the unborn child's father was also killed in the crash.
Asherey, Renald, and little Alonzo were on their way to a doctors appointment for a pregnancy check-up on when the 'drunk' driver smashed into the car they were travelling in.
Who was Ashrey Ryan ?
The pregnant woman who was killed in the crash was identified Friday by the Los Angeles County coroner's office as Asherey Ryan.
Originally from Los Angeles, Ashrey Ryan was only 23 years old.
Tributes
Tributes have poured in for Asherey, who is believed to have been eight months pregnant, and her child after the devastating collision.
Asherey's sister, Seana, who posted a message on Instagram about the incident, said she's still shaken and heartbroken over the loss and condemned the driver who she said slammed into her brother-in-law's car.
'We're looking for legal representation because this doesn't make any sense,' Seana said after reviewing videos of the crash. 
'Her taking my sister, my nephew, my brother-in-law, she took my son's only cousin. We're deeply hurt. We have to bury four people,' she added, including the unborn child.     
The family have created a GoFundMe to help with funeral costs following the horrific ordeal.