Randy Gonzalez, the content creator behind the family TikTok account @enkyboys, has died at the age of 35.
Randy Gonzalez passed away on Wednesday morning in hospice after his struggles with colon cancer – a health battle he provided updates about throughout his fight.
On April 14, 2022, Randy took to his account to reveal news about his health.
Gonzalez shared with his followers that he had been diagnosed with stage four colon cancer six months ago.
"I got an announcement to make, and it's not good," Gonzalez said at the start of the video.
"Six months ago, I don't even know how to say this, but six months ago I got diagnosed with stage four cancer, colon cancer.
"I kept it to myself, and I felt like it was selfish, because I didn't want to tell everybody my business because it was personal. But I feel like I can use my situation to give awareness for young men like myself," he said.
Who was Randy Gonzalez?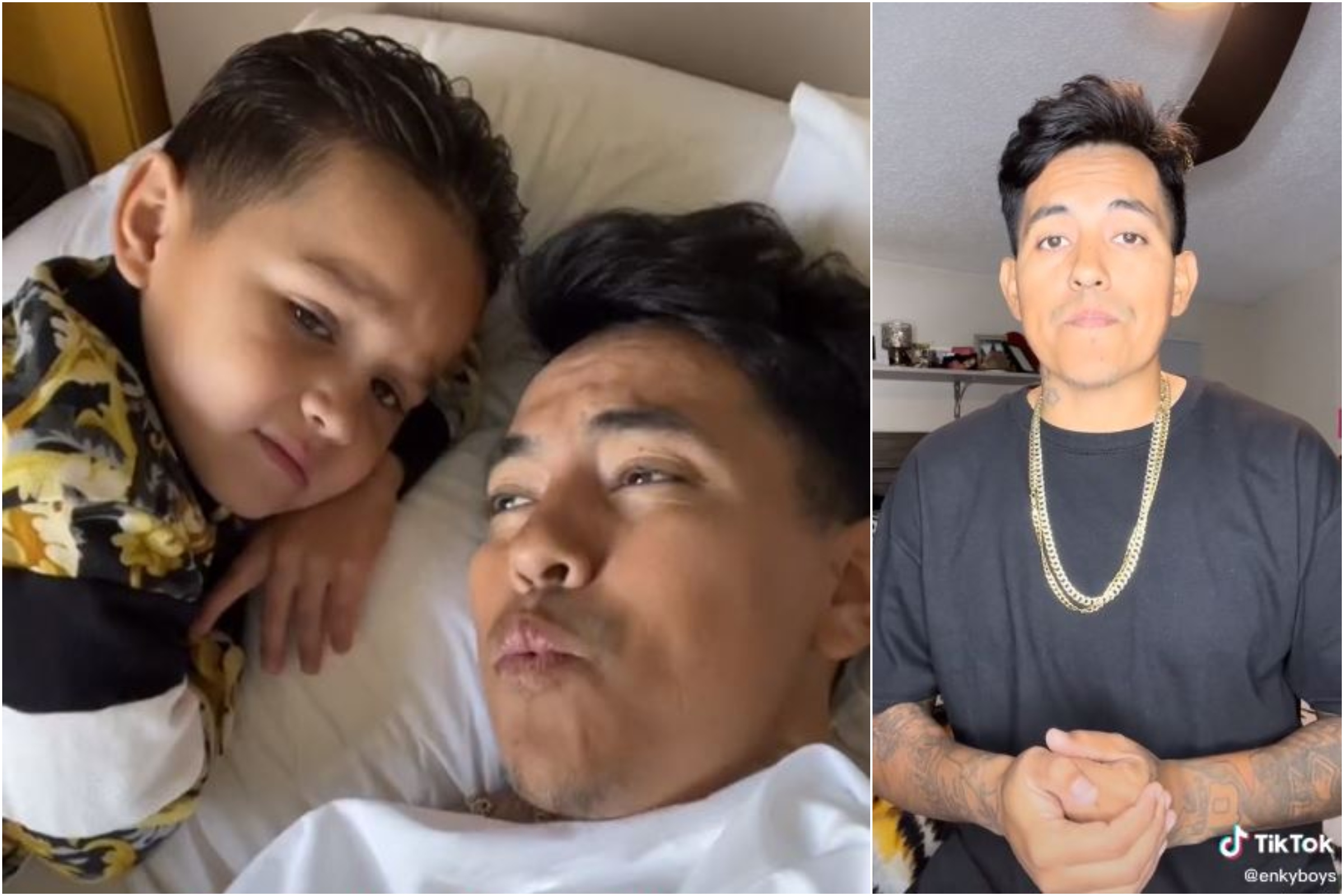 Randy Gonzalez was a 35 year old TikTok star who has reached fame due to the app.
His TikTok name is Enkyboys and consists of himself and his son.
The father and son duo have over 15million followers on the video-sharing app.
Gonzalez and his son were often seen doing voiceover videos and lip-syncing to songs, movie clips, and more.
They recently featured the famous comedian Kevin Hart in one of their posts.