Google is celebrating Myrtle Gonzalez, one of the first Latina actresses to break into Hollywood, with a Doodle on Wednesday.
Myrtle Gonzalez was born on September 28, 1891 in Los Angeles, California.
Myrtle Gonzalez grew up in Los Angeles with her siblings Stella M. Gonzalez and Manuel G. Gonzalez, Jr.
She had a lovely soprano voice, often singing in church and at local charity events as a young girl.
She later played juvenile parts on the stage with Fanny Davenport and Florence Stone.
Career
Myrtle Gonzalez got her real break when the film industry moved from New York to California, making her one of the first Latina actresses in Hollywood.
In 1913, she made her film debut in The Yellow Streak and continued to work with the studio Vitagraph Company of America for a few years.
During her time at Vitagraph, she was best known for her work opposite William Desmond Taylor.
Gonzalez and Taylor appeared in five movies together over the course of 1913 and 1914.
They included the comedies Her Husband's Friend and Millions for Defence along with the dramas Tainted Money, The Kiss and Captain Alvarez.
November 23 is significant for being the release date of one of Gonzalez's best known films, The Level. After several years at Vitagraph, Gonzalez moved on to Universal Studios, starring in features like The Secret of the Swamp and The Girl of Lost Lake which both further cemented her outdoorsy heroine status.
Husband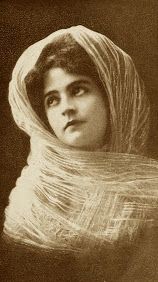 Gonzalez was twice married.
Her first marriage to James Park Jones produced one son, James Parks Jones Jr., before they divorced.
She later met and married actor/director Allen Watt.
The couple wed in Los Angeles in December 1917, with Gonzalez retiring from her silent film work soon after.
Cause of death
She died less than a year later at the age of 27, a victim of the influenza pandemic of 1918.