Primal Scream keyboardist Martin Duffy, who also played in Creation Records' Felt, has died.
News of the musician's passing was confirmed by A&R figure James Endeacott, before being verified by a number of other people close to the Primal Scream star.
Martin Duffy was 55 years old; no cause of death has been given.
Biography
Duffy was born in Birmingham on 18 May 1967 and grew up in Rednal.
He joined the indie band Felt in 1985 after frontman Lawrence put up a notice in the Birmingham branch of Virgin records advertising for a guitarist that read: "Do you want to be a rock'n'roll star?" and a man recommended Duffy.
Duffy's sound became central to the band in the mid-80s as they signed to Creation Records, for 1986's The Seventeenth Century, and embarked on what fans consider their imperial phase.
The second side of their 1988 album The Pictorial Jackson Review features two Duffy instrumentals.
Duffy remained a member of the band until their split in 1989 – when Lawrence said he had fulfilled his aim of releasing 10 singles and 10 albums in 10 years.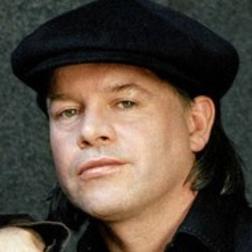 In the interim, Duffy had played on Primal Scream's first two albums, 1987's Sonic Flower Groove and 1989's self-titled; he joined the band full-time at the end of that year.
Mojo's Tim Tooher described Duffy as "probably the purest musician in the band, bringing in echoes of Thelonious Monk, Johnnie Johnson, Jerry Lee and Cecil Taylor.
His voice sounds like his throat was pickled in whisky before he was even born. Martin brings the blues to Primal Scream."
In 1993, Duffy was the victim of a near-fatal stabbing in New York City while there with the band.
Duffy would also play with the Charlatans following the death of founding member Rob Collins, stepping into his shoes when the band supported Oasis at Knebworth in August 1996. He also contributed to their 1997 album Tellin' Stories.