We recently reported that US President, Joe Biden arrived in South Carolina on Wednesday to begin what is expected to be at least a seven-day vacation with members of his family.
The Bidens are spending their summer vacation at a $20 million beachfront mansion owned by Democratic donor Maria Allwin, the widow of James Allwin, founder and chief executive officer of Aetos Capital, died of cancer on Oct. 19, 2007 in Greenwich, Conn.
Who was James Allwin?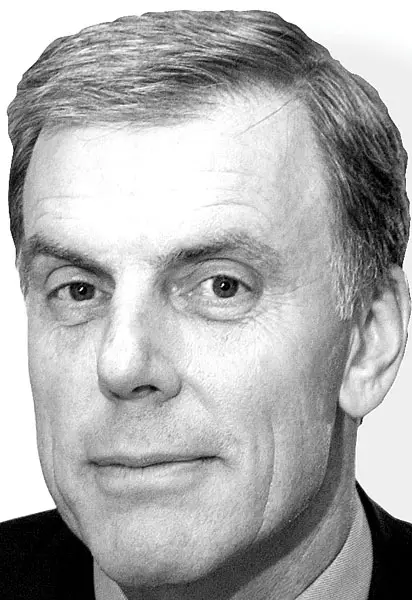 James Allawin was born on Jan. 13, 1953, in Germany.
He received his BA degree from Yale University in 1974 and in 1976, he received his MBA from the Amos Tuck School of Business Administration at Dartmouth College.
After his education, he served as a member of the board of overseers at Dartmouth College, and founded the schools Initiative on corporate citizenship and ethics.
In 1999, Jim founded Aetos Capital, an investment management firm, whose clients have grown to include a number of the worlds most sophisticated pension funds, endowments, foundations, and governmental entities, as well as a small set of significant private investors.
In 2005, Allwin became the CEO of AEA Holdings, an entity created from the combination of Aetos Capital and AEA Investors.
Prior to founding Aetos Capital, Allwin was head of the investment management businesses of Morgan Stanley, including Morgan Stanley Asset Management, Miller Anderson & Sherrerd, and the firms private equity and real estate funds.
Over the course of his 23-year career at Morgan Stanley, Allwin also worked in areas such as corporate finance, and mergers and acquisitions, and served as a member of the Morgan Stanley management committee.
In addition to his dedicated work in the business sector, Allwin made important contributions in the areas of education, health care and the arts.
For 28 years he has been a board member of Communities in Schools, the nations largest stay-in-school program, acting as chairman for 11 of those years.
He also has been serving on the boards of Americas Promise The Alliance for Youth and the National Mentoring Partnership, as well as the Board of Overseers at the Amos Tuck School of Business Administration at Dartmouth.
He previously chaired the board of trustees of Greenwich Academy and was a member of the investment committee of Yale University.
In the area of health care, Jim has been actively involved as a board member of the Yale-New Haven Hospital System, and served as a member of the Howard Hughes Medical Institutes investment committee.
Jims interest in modern art led him to serve as a trustee of both the Dia Art Foundation and the American Patrons of Tate.
Fact Check
We strive for accuracy and fairness.
If you see something that doesn't look right, email us at  [email protected]