Jack Burnell Williams, an 18-year-old guardsman who walked alongside the Queen's coffin at her funeral has been found dead at his Army barracks.
Jack Burnell-Williams, a member of the Household Cavalry, died on Wednesday, September 28, after being found unresponsive at Hyde Park Barracks in Knightsbridge, London, just before 4pm, the Army said.
Emergency services were called but despite the best efforts of paramedics, the trooper, from Bridgend, South Wales, was pronounced dead a short time later.
Who was Jack Burnell Williams?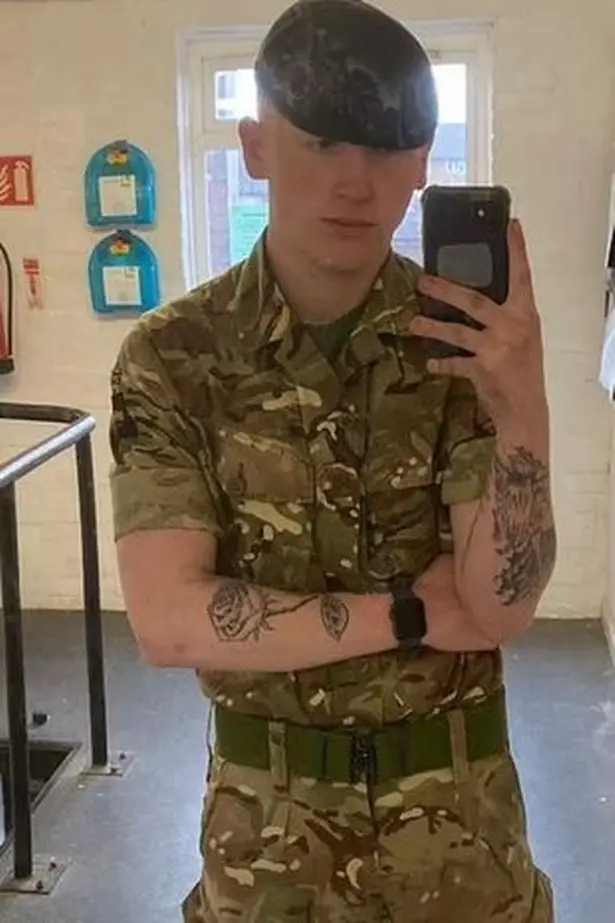 Jack Burnell Williams was an 18 year old Trooper who played a key role in the extraordinary procession guarding Her Majesty's coffin as it was carried on a majestic gun carriage from Westminster Abbey, through Whitehall, down The Mall and past Buckingham Palace to Wellington Arch earlier this month.
Jak also took part in a series of ceremonial events during the official period of mourning following the death of the Queen on September 8 – including guarding King Charles III and senior members of the Royal Family.
Jack Burnell Williams, who served in the Blues and Royals, is thought to be one of the Household Cavalry's newest recruits.
Tributes
Hundreds of tributes poured in for Jak today after his mother announced her son's death.
Burnell-Williams's mother Laura Burnell-Williams, 42, paid her son an emotional tribute in her Facebook post saying, "Never ever thought I would be saying this but we as a family are all heartbroken with the sudden passing of our wonderful son Jak Williams yesterday."
Jak's girlfriend Molly Holmes was among those who posted on Laura's Facebook page. She wrote: 'Forever going to miss you my love. Truly heartbroken.'
Jak's sister Elisha wrote: 'We will get through this together as a team. We need to do him just as proud as he's done us.'
Elisha said family and friends will be setting off blue balloons in his memory at Bryntirion Football Club in Bridgend in his memory at 4pm tomorrow.
She wrote on Facebook: 'Please spread the word and join us in celebrating my boy's life. Blue colours to be worn preferably and also blue balloons.'
One well-wisher wrote: 'So very sad. I'm so shocked. We have all seen the videos of him doing his duty for the Queen over the last month. Thinking of you.'
His aunt Jodie Danks wrote: 'Such heartbreaking news. I can't believe you're gone. You was taken way too soon. We all love you so much my handsome nephew. You made us all so proud. Rest in peace.'