John Schneider, star of "Dukes Of Hazzard," announced on Facebook that his wife Alicia Allain passed away at the age of 53.
The 62 year old actor, who married Alicia in 2019, shared a touching statement in tribute to his late wife.
He wrote: 'My beautiful Smile is pain free, living in her new body alongside Jesus.'
John, who often referred to his wife as 'Smile' added: 'Lastly… hug those you love tight and let them know how you feel. We always did.'
He also shared a photo of the couple together on his Twitter account and wrote: 'My center. My everything. My smile.'
Profile summary of Alicia Allain
| | |
| --- | --- |
| Name | Alicia Ann Allain |
| Aged | 52 |
| Profession | Actress and producer |
| Husband | John Schneider |
Who was Alicia Allain?
Alicia Allain was an American producer and actress, known for her role in Leather Jackets (1991) and The Badge (2002).
Alicia was born on July 14, 1969 in South Louisiana
During her career as an actress, she create her own entertainment company, Maven Entertainment.
On top of being an entertainment company CEO (Maven Entertainment), she also used to be her husband's personal and professional manager, and his producing partner.
Private life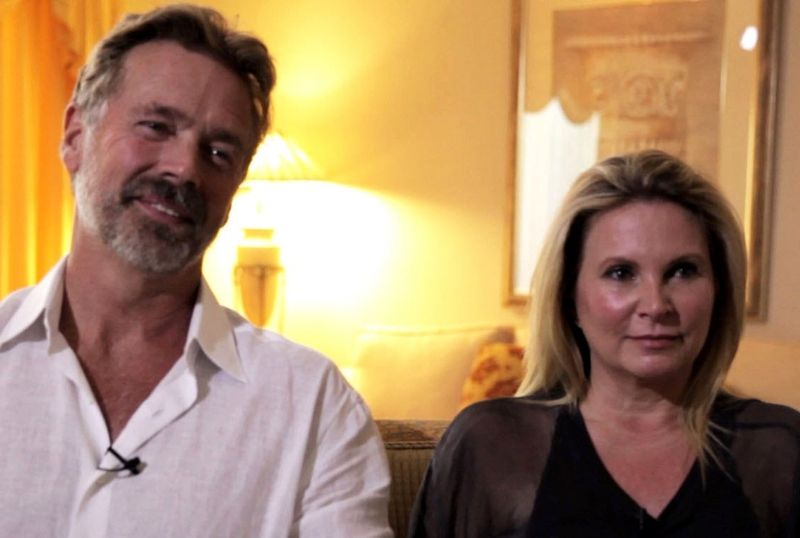 She has been married to John Schneider since September 25, 2019.
The loving couple began dating in 2015 and worked on eight films together.
She was previously married to Patrick Dollard.
What was Alicia Allain's cause of death?
Alicia Allain died after losing a four-year battle with breast cancer.
According to Fox40 Jackson, Alicia was diagnosed with stage 4 HER2 negative breast cancer in 2019.
It was reported doctors gave the woman five years to live.
Alicia was open with her treatment as she tried to raise awareness about the medical condition.
She told Fox and Friends: "I went into like a speed course of reading what path I was going to take.
"I decided to do keto for cancer, CBD oil and then ground myself in minerals.
List of movies
Her IMDB profile boasts a list of movies where she was credited either as an actress, a producer, a makeup artist, or any combination of the three. She was also once credited as a second assistant director for a film.
Alicia is also best known for starring in three movies:
Caged Fear in 1991,
Leather Jackets in 1991
The Badge in 2002.