Nigeria's Tobi Amusan early Monday set a World Record, twice, to win the 100m hurdles in style at the World Championships.
Tobi Amusan's victory and another great performance by Ese Brume meant that after labouring all week long with nothing tangible to show for their efforts, Team Nigeria ended their campaign at the World Championships in Oregon on a spectacular note; winning a gold and a silver medal on the final day of action.
The duo of Tobi Amusan and Ese Brume produced the medals for Nigeria and they did it in style Oregon with jaw-breaking performances.
Amusan set the World Record twice before she was crowned the world champion in the 100m hurdles while Brume needed to dig deep for her silver in the long jump.
Who is Tobi Amusan?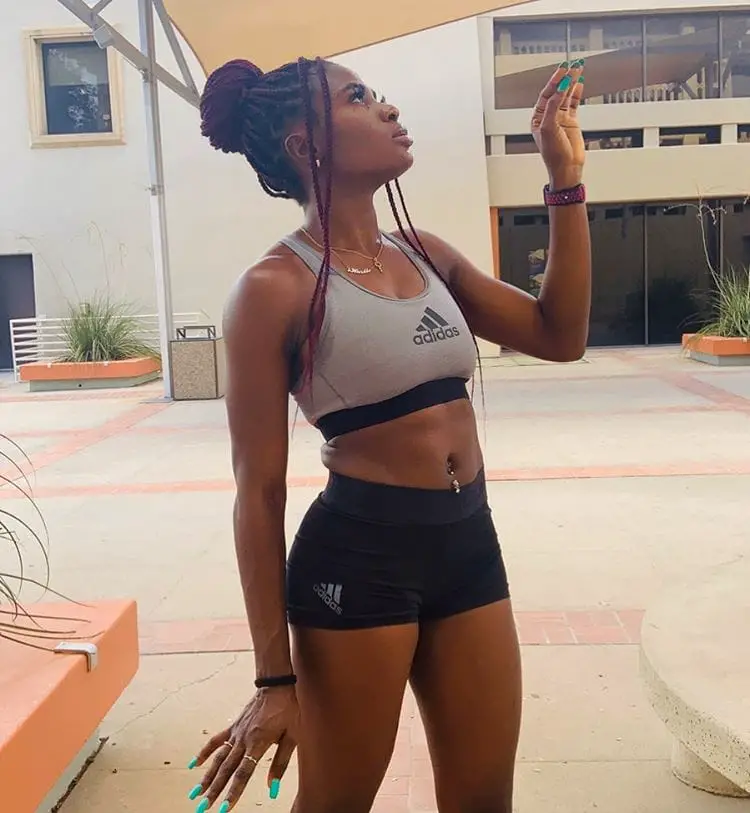 Tobi Amusan is a Nigerian track and field athlete who specializes in the 100 metres hurdles and also competes as a sprinter.
Tobi Amusan, born 23 April 1997 recently won the 2022 World Athletics Championships in the 100 metres hurdles, setting a new world record of 12.12 seconds in the semifinal, then a 12.06 in the final.
She was the 2018 Commonwealth and 2018 African champion and is also a two-time African Games champion in the event.
She won the Diamond League Trophy in Zurich in 2021 in the 100m hurdles.
Career
Amusan showed a lot of athletic potential from an early age.
She was a silver medallist at the 2013 African Youth Championships in Warri.
She also claimed gold in the 100 metres hurdles at the 2015 African Junior Athletics Championships in Addis Ababa.
In 2015, while making her All-Africa Games debut as an eighteen year old, she won the gold medal in the 100 metres hurdles.
Amusan entered the 2022 World Championships as a medal contender after back-to-back 4th place finishes.
In the heats she ran a new personal best of 12.40s, bettering her old record by 0.01s. In the semifinal she set a new world record of 12.12s.
She bested her time once again in the final, running 12.06s (wind assisted, so not recognized as a world record), becoming the first Nigerian to win a world title.