Five former Memphis police officers were charged with second-degree murder on Thursday in the arrest and death of Tyre Nichols, a 29-year-old Black man.
Tadarrius Bean, Demetrius Haley, Emmitt Martin III, Desmond Mills Jr. and Justin Smith were fired on Jan. 20 after an administrative investigation found they had violated department policy on the use of force.
They were charged Thursday with second-degree murder, two counts of official misconduct, two counts of aggravated kidnapping, one count of official oppression and one count of aggravated assault.
Like Nichols, all five former officers are Black.
Here is what we know about Tadarrius Bean.
Who is Tadarrius Bean?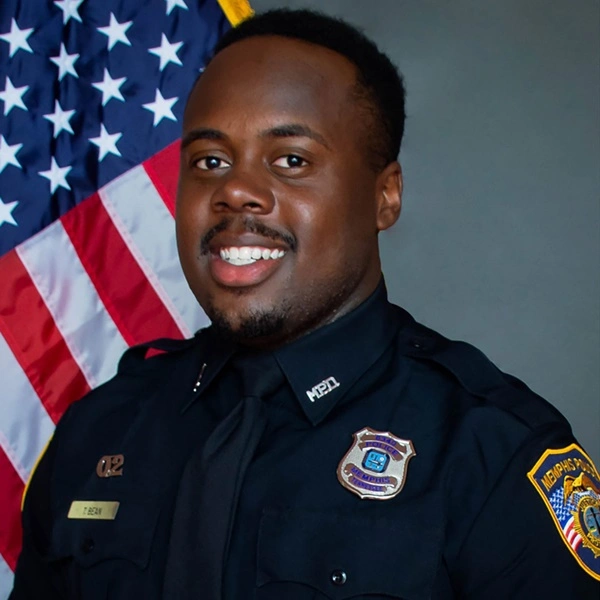 Tadarrius Bean, 24, from Olive Branch, DeSoto County, Mississippi, was one of 5 Memphis police officers involved the fatally beating Tyre Nichols following a traffic stop for purported reckless driving.
According to Conan Daily, Tadarrius Bean graduated from University of Mississippi with a criminal justice degree.
The 5'10" tall man completed his graduation in May 2020, prior to that in 2016, he graduated from Center Hill High School in Olive Branch where he also played football.
He was hired by the Memphis Police Department in Memphis, Shelby County, Tennessee in August of 2020, the same year he graduated.
Bean's family was thrilled when he was hired by the Memphis Police Department.
"Everybody was proud of him, proud that he was doing what he loved to do," said Diane Thompson, whose late brother had been married to Bean's mother.
Bean previously worked at a fast food restaurant in Mississippi and also worked for AT&T in Memphis, according to his LinkedIn profile.
He was taken into custody early on January 26, 2023, and lodged in Memphis' Shelby County Jail in connection with causing injuries to Tyre Nicholas along with other officers.
The unmarried police officer posted a $250,000 bond and was freed.