FBI Special Agent, Steve Friend has been suspended, stripped of his gun and badge, and escorted out of the FBI field office in Daytona Beach, Fla., after exposing and complaining to his supervisors about being dragged into J6 investigations that were "violating citizens' Sixth Amendment rights due to overzealous charging by the DOJ and biased jury pools in Washington, DC."
According to New York Post reporter and author Miranda Devine, Steve Friend was declared absent without leave last month for refusing to participate in SWAT raids that he believed violated FBI policy and were a use of excessive force against Jan. 6 ­subjects accused of misdemeanor ­offenses.
Friend says he was punished after complaining to his bosses about being dragged into J6 investigations that were "violating citizens' Sixth Amendment rights due to overzealous charging by the DOJ and biased jury pools in Washington, DC."
His top-secret security clearance was suspended last week because he "entered FBI space [his office] and downloaded documents from FBI computer systems [an employee handbook and guidelines for employee disciplinary procedures] to an unauthorized removable flash drive."
What the Whistleblower,  Steve Friend alleged
According to nypost.com, Steve Friend alleged that;
1.The Washington, DC, field office is "manipulating" FBI case-management protocol and farming out J6 cases to field offices across the country to create the false impression that right-wing domestic violence is a widespread national problem that goes far beyond the "black swan" event of Jan. 6, 2021.
 2.FBI domestic-terrorism cases are being opened on innocent American citizens who were nowhere near the Capitol on Jan. 6, 2021, based on anonymous tips to an FBI hotline or from Facebook spying on their messages. These tips are turned into investigative tools called "guardians," after the FBI software that collates them.
3. The FBI has post-facto designated a grassed area outside the Capitol as a restricted zone, when it was not restricted on Jan. 6, 2021, in order to widen the net of prosecutions.
 4.The FBI intends to prosecute everyone even peripherally associated with J6 and another wave of J6 subjects are about to be referred to the FBI's Daytona Beach resident agency "for investigation and arrest."
Who is Steve Friend?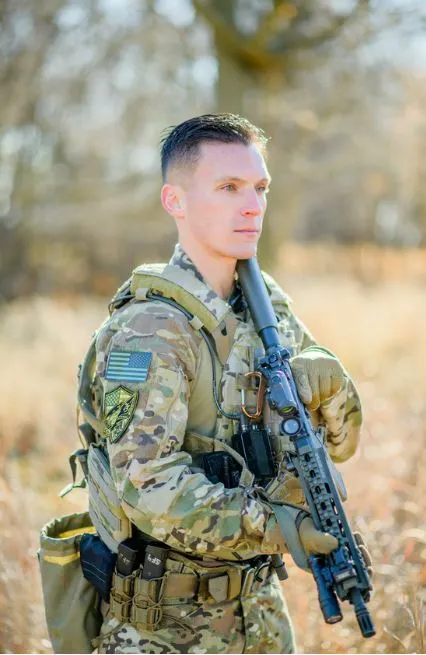 Steve Friend is an FBI agent and a SWAT-team member with 12+ years of extensive law enforcement and national security experience with a wide-ranging background in violent crime, child exploitation & human trafficking, public corruption, and complex financial matters.
As a special agent, Steve Friend conducted complex criminal investigative matters including violent crime (assaults, weapons offenses, kidnappings, homicides, and fugitives), domestic and international terrorism (to include Sovereign Citizen Extremism, White Supremacy, ISIS, Al-Qaeda), Crimes Against Children (production, possession and distribution of child pornography).
As an FBI Omaha SWAT team member, he conducted high-threat, high-risk operations covering a two-state area. Conducted covert site surveys, threat assessments, generated Operational Orders, and other pre-operation activity. Conducted dignitary protection duties for both the FBI Director and United States Attorney General to include site surveys, route reconnaissance, vehicle operations, close-protection duties, medical liaison, and reconstitution duties. Served as ballistic shield operator, and grenadier.
Steve Friend liaised with Volusia County, Flagler County, Lake County, and Putnam County law enforcement agencies to investigate child exploitation, child sexual abuse material, and human trafficking.
From August 2020 to June 2021, Steve served as the Indian Country Crime Program Coordinator for the FBI Omaha Field Office.
He obtained a Bachelor of Science – BS, Accounting at the University of Notre Dame – Mendoza College of Business
The 37 year old law enforcement professional is married and has two small children.