Stephen Goepfert, President Biden's personal aide has decided to quit his White House role after more than three years of serving as Biden's personal assistant.
Goepfert will be succeeded by Jacob Spreyer, who currently serves as the official White House receptionist.
Stephen Goepfert will leave his current position at the end of this week to take a new role with the Department of Transportation, the White House confirmed Tuesday.
Goepfert joins an exodus of White House employees who have left in recent months – though mostly stayed in government positions.
Who is Stephen Goepfert?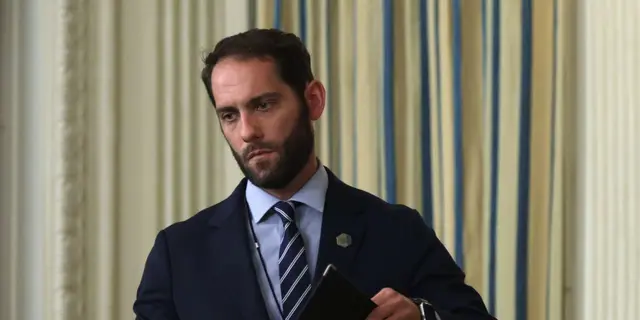 Stephen Goepfert, who was the first out gay man to hold the role of personal aide to a president, has worked for Biden as a 'bodyman' since his 2020 presidential campaign, and before that, in the Obama White House.
As the president's 'bodyman,' Goepfert is often the first and last staffer Biden sees every day.
The aide has been at Biden's side, preparing speech podiums and handing notes, since the opening months of the president's 2020 election campaign.
Goepfert entered the Obama administration as a deputy director in the Office of Presidential Correspondence.
He caught the attention of Steve Ricchetti, who currently serves as Biden's counselor to the president.
Then, Ricchetti was serving as Vice President Joe Biden's chief of staff and brought Goepfert over to serve as a senior adviser.
During the 2020 campaign, Goepfert's name came up when Biden's personal aide quit.
Education
He attended Kings Park (N.Y.) High School for his Diploma certificate and later proceeded to George Washington University for his degree in political science.
New role
Goepfert is entering a new role at the Transportation Department. While it is unclear what his role there will be, his coworkers at the White House had high praise for him on his departure.
Employment History
White House (Jan. 2021-)
Joseph Robinette Biden (Joe)

Personal Aide

Biden for President (2020) (2020)
Joseph Robinette Biden (Joe)

Personal Aide

Senate Office of the Vice President (Jan. 2015-Jan. 2017)
Joseph Robinette Biden (Joe)

Assistant to the Chief of Staff

White House Office of Presidential Correspondence (July 2010-Jan. 2015)
Barack Hussein Obama

Deputy Director

Obama for America (May 2008-Nov. 2008)
Barack Hussein Obama

Field Organizer