Daryl Katz, owner of the Canadian NHL team, is accused of paying Sage Humphries $75,000 for sexual favors.
Dance teacher Mitchell Taylor Button and his wife Dusty, a former Boston Ballet principal dancer,  accused Daryl Katz, of targeting the underage girl including Sage Humphries.
The Buttons submitted alleged text messages between Humphries and Katz from when Katz was 53 and Humphries 17, under the name 'D K' to attempt to substantiate the allegations.
The number they claim to be Katz has a 780 area code, the most common number for the Edmonton area.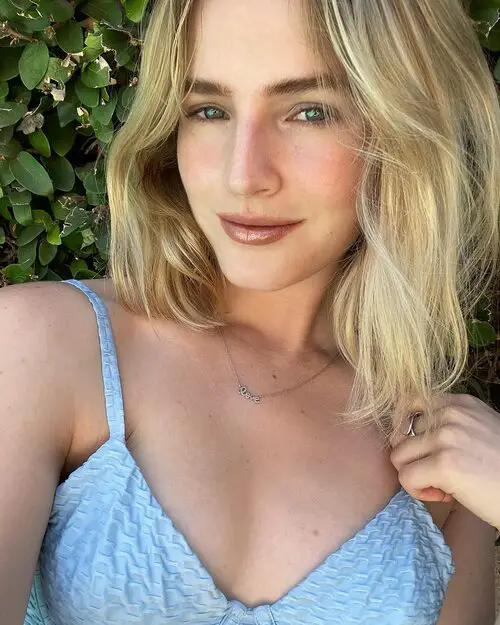 Profile
Sage Humphries (born October 3, 1998) is an American model, singer-songwriter, and dancer with the Boston Ballet.
Career
Sage started her young dance career at the age of 4, at Orange County Dance Center in California.
Sage Joined Boston Ballet's Second Company and in 2017, was promoted to Artist in the main company.
Education
At the age of 12, she attended the School of American Ballet Summer Course in New York, training in Balanchine.
She continued her training at SAB for three consecutive summers and was asked to stay for the winter term.
Under Kulev, she studied the Russian Vaganova Method and received full merit scholarships to Semperoper Ballet, Ballet Munich, American Ballet Theatre, San Francisco Ballet, and Ballet West.
Accolades
In 2015, Sage won the prestigious Youth America Grand Prix Award and spent the summer at American ballet Theatre in New York on full scholarship.
Controversies
In July 2021, Humphries, along with Gina Menichino, filed a complaint against Mitchell Taylor Button, husband of former Boston Ballet dancer Dusty Button, accusing Taylor Button of sexually abusing her.
Humphries was in an apprentice program with the Boston Ballet in 2016 when the couple allegedly "sexually and verbally abused her, forced her to live with them and isolated her from her family."
Menichino alleges that Taylor Button "sexually assaulted her when she was 13 years old and he was her 25-year-old dance instructor."
In September 2021, the federal complaint was updated; the Buttons are now accused of sex trafficking and sexual abuse of several dancers, including a minor.