Memphis police officer, Preston Hemphill, has been 'relieved of duty' by Memphis Police following the assault and death of Tyre Nichols.
Preston Hemphill was suspended and has been on administrative leave following an internal investigation on January 8 – a day after the brutal assault on January 7.
"Officer Hemphill is relieved of duty. This is an ongoing investigation. Once additional information is available, we will update our social media platforms. Hemphill was hired in 2018," a department spokesperson said.
The announcement on Monday came four days after five other former Memphis police officers were relived of duty and charged with second-degree murder in the death of Nichols, a 29-year-old Black man.
Why Preston Hemphill has he been suspended
According to dailymail.co.uk, video taken during the deadly Jan. 7 traffic stop showed Hemphill pulling Nichols from his car forcefully and pulling him to the ground.
The video shows him hitting him on the ground with a Taser, and making chase when Nichols escaped but lost him – adding, 'I hope they stomp his a**.'
Who is Preston Hemphill?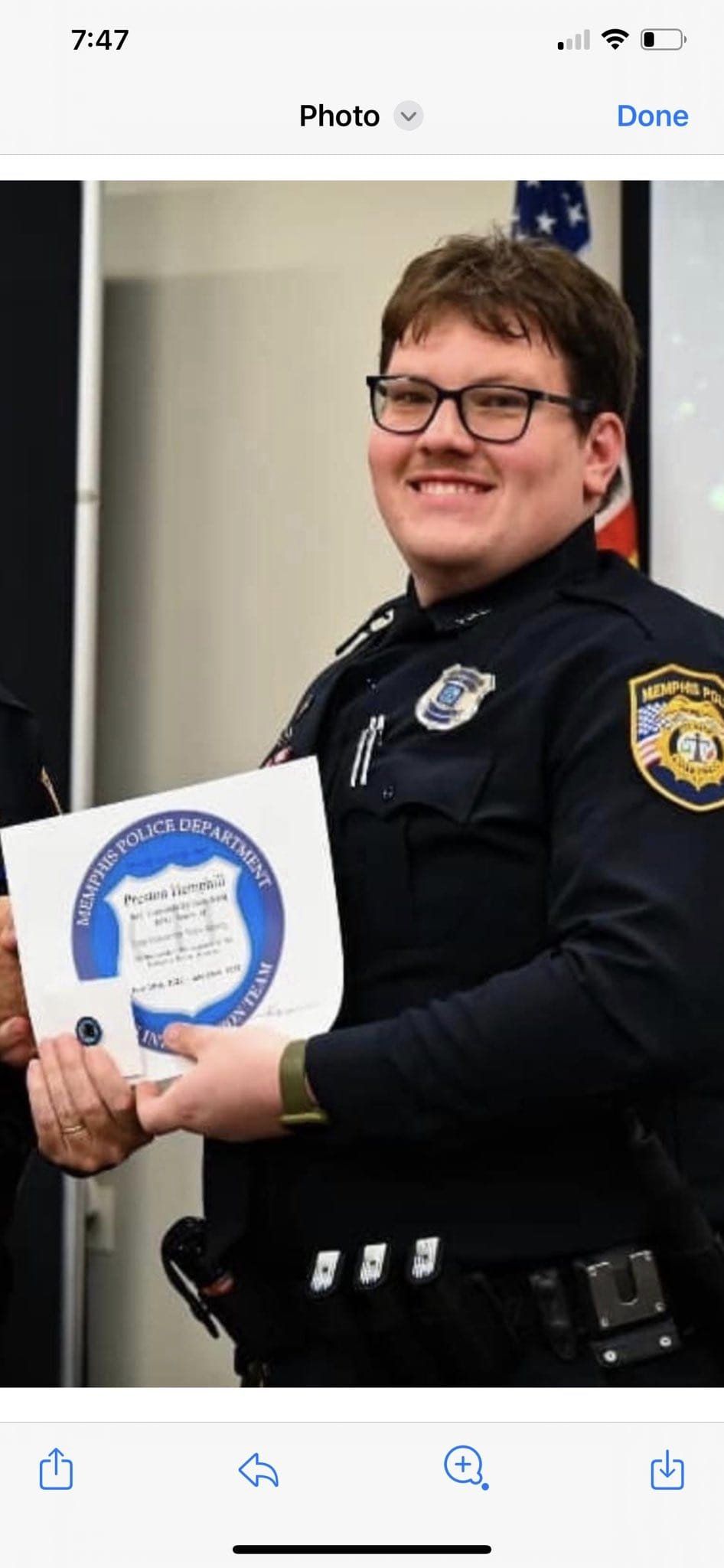 Preston Hemphill was hired by the department in 2018.
Twitter user @sirmaejor, who reported on Tyre Nichols' death claimed that Hemphill was 26 years old.
Newsone uncovered Hemphill's name in a 2019 Open Payrolls wesbite entry, where he was recorded as a "Police Service Technician" in Memphis. A person who works under this role responds to:
"traffic control, non-critical crash investigation, and motor vehicle code and status enforcement."
It is reportedly an entry-level trainee position where aspirants train to become official police officers.
The next year, Preston Hemphill was recognized as a "police officer" for Memphis.
Other personal details were not made available at the time of writing this article.