Who is Mariya Putina? The first person that comes to mind when we talk about Russian politics is Vladimir Putin, the country's current president. 
That is obvious because he has been ruling the country for quite long now – since May 7th 2000.
But there are other people in the picture too – politicians, businessmen and journalists that are making their way depending on how things turn out. 
Everyone has a part to play in this huge game, but here we'll be talking about his daughter – Mariya Putina. 
For people who don't know who she is, we'll go a bit deeper into her story.
Who is Mariya Putina?
Mariya is the 36 years old first child of Russia's frontman, Vladimir Puttin, and his ex-wife, Lyudmila Skhrebneva. 
She was born on April 28, 1985, in Leningrad before she and her younger sister, Yekaterina moved out of the country.
Mariya has an interesting career as a scientist in the medical field of endocrinology. Despite being Putin's first child, her father chose to keep her identity and that of other family members under wraps.
 Mariya Putina lived in Germany when she was Young 
Putin's oldest daughter and her younger sister Katerina spent some early parts of their lives living in Germany for safety.
This was a result of the gang wars involving the Tambov Gang's control over the St Petersburg energy trade.
During their stay in Germany, Mariya and her sister were the legal wards of Stasi Matthias Warnig, an acquaintance of their father.
She Attended School Using Fake Identity
Her father is known as an overprotective man especially when it comes to the identity of his children.
While this can be a result of his KGB spying days, he did all he could to protect his children.
There are sources that claim Mariya and her sister were protected from a young age to the point that they had to attend school under fake identities.
Mariya Putina Early Education
She attended the German School Moscow after she and her sister returned to the country.
Notably, the school was attended by children of diplomats with families in Switzerland, Austria, and Germany.
After spending 11 years in school, she graduated and enrolled in college together with her sister.
Mariya is a Pediatric Endocrinologist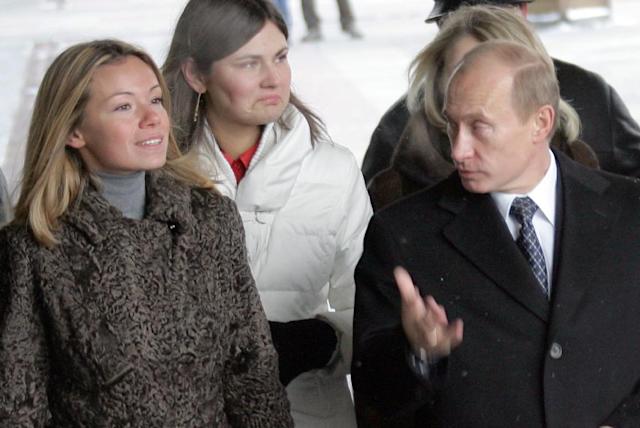 Mariya has built a career that is far from her father's political image.
Her first certificate was in Biology from Saint Petersburg University.
She went back to school at Moscow State University and obtained a  degree in Medicine.
She did her doctorate studies at the Endocrinology Research Center in Moscow. Mariya's studies have made her an expert on dwarfism.
Her close link to her father's career is said to be in the role of adviser to him on issues of genetics.
Her experience in CRISPR to generate genetically engineered babies makes her an expert in the field. She is credited with co-authoring five books with one being about idiopathic stunting in children.
Mariya Putina is Married To Jorrit Faasen
The scientist and researcher is said to be married to the Dutch businessman Jorrit Faasen.
There were many speculations about her relationship with him in the past.
It is alleged she was staying with him for some time in the Netherlands before they married. It was also rumored that her father would visit them in the Dutch village they were staying in, but his media people refuted the claim.
She Is the Mother of Two Children
Mariya and her husband have two children. At the moment their identities are not revealed.
Putin confirmed having grandchildren when he admitted to not spending enough time with them.
It is believed that she had her children in 2012 and 2017 respectively.
Mariya Putina is also a Businesswoman
The 36 year old's career as a researcher is moving in another direction. She gave a rare interview on Russia 1 in which she admits her dream of one-day curing cancer.
She is actively involved in running Nomeko, an $894 million research facility focused on cancer research. Mariya owns a 20% stake in the facility.
The private facility is reported to be the biggest health facility in Russia that will cater to 20,000 patients while performing 10,000 operations annually.
She and her Husband were Forced to Leave the Netherlands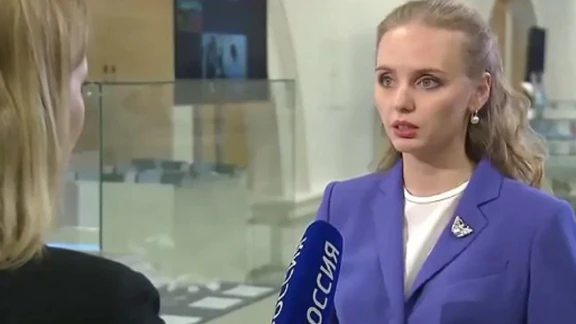 In 2013, the first daughter became the center of public outcry after an incident that involved the shooting down of a Malaysian plane in Ukraine.
The plane was shot down by a pro-Russian rebel group but the effects were felt by Mariya. At the time, she and her husband were living in the tallest building in Voorschoton, Netherlands.
The public requested that Mariya leave the country forcing her back to Moscow. 
Many sources claim she lives in a guarded penthouse on Novinsky Boulevard.
Her Parents Divorced after three Decades of Marriage
Her parent's marriage of almost three decades crashed at the height of Putin's political career.
Rumors surfaced of Putin's troubled marriage as early as 2008 when he allegedly divorced his wife.
Though the media watchdog clamped down on the source of the information, her parents later announced their divorce. They publicly announced it during an intermission of performance by the Kremlin Balet.
Despite their divorce, her father's love life including many women is a major issue in the media.
He is linked to women like the Olympic medalist, Alina Kabaena among many others. Some sources claim he and Alina secretly got married. Yet, even these claims are denied.
Mariya Putina likely has more than One Sibling
Putin is not shy about his shirtless pictures flying on social media but his private life is a no-go area. Over the years, the Russian media watchdog has shut down entire media houses to defend his public image.
Yet, his love life and that of his children remain a subject of speculations. Apart from Mariya and her sister, Katerine, Putin may be the father of other children.
One popular name is Luiza Rozova whom he allegedly had with one of his mistresses.