Who is Marc Cuban from BKchat LDN and why is he trending?
According to a recent episode of the Full Disclosure web series on Trend Central, BKChat star Esther Falana says she was in a relationship with an abuser and  a manipulator.
As an example of his manipulative nature, Esther recalled that she made him take a car out in her name.
Following this development, people were left wondering who the abuser is, so Esther Falana took to her Instagram to reveal the identity of her ex-boyfriend as Marc Cuban.
Who is Marc Cuban?
There isn't much known about Marc Cuban, but we do know that his real name is Martins Igbindion.
He is a former castmate of the BKChat Ldn show and the ex-boyfriend of Esther Falana, who was also on the BKChat show.
Marc Cuban, who is currently 34 years old, is half Nigerian and half British.
A look at Marc Cuban's Instagram page reveals that he has over 24 000 followers, however his page has been made private as of writing this article.
Marc Cubans Profile on BKChat
BKChat website describes his charachter on the show as;
From first look Marc's life seems pretty self explanatory; from the gym, to the money and lets not forget living his best life. But is there more to what meets the eye with what we see? Will 2 weeks with different personalities help us see an individual that we will all learn to love, or will he fall to the hype and be everything we all already expected? 
Why is Marc Cuban trending?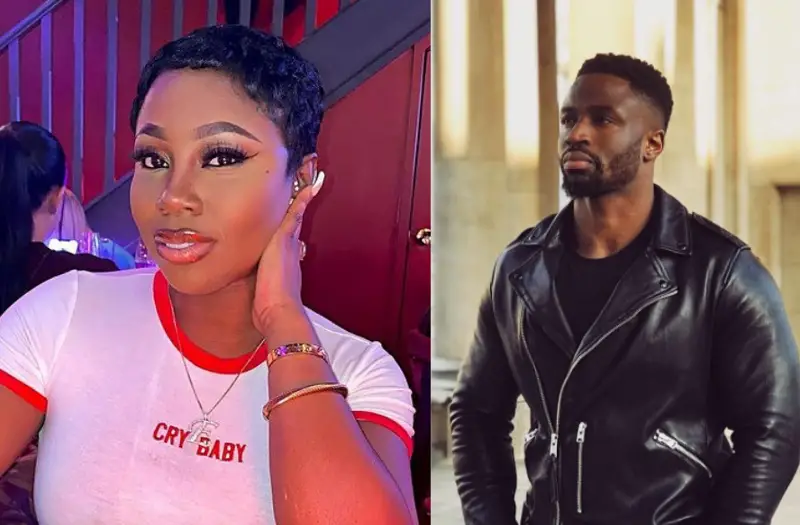 When Esther revealed the identity of her ex-boyfriend, whom she labeled as an abuser -several women, including Lani Good and Bianca, have come forward to claim Cuban was abusive to them, after Falana revealed she had been emotionally, physically, and economically abused by Cuban in an interview with Trend Central.
Taking to Instagram on April 14, Falana a mother of one wrote:
Trigger Warning
A total of 18 different woman have come forward and messaged me privately who have experienced the same emotional, physical and financial abuse from this same person.
I've also learnt about a Clare's Law which I wasn't aware of and that Marc was actually on there previously for Domestic violence he is also known as Martins Igbindion" Ladies please let's protect one another, this will be so helpful to many other woman who may have doubt about a partner they have or are getting to know
A lot of the things I've mentioned and referenced on this show are things that I've never spoken about and never thought I'd speak about but here I am.
And with that I think it's important to emphasise to abuse survivors that it's never the wrong time to speak out.
If you're comfortable sharing your story, then it's the right time. If you're not, that's okay too. The main thing is to know that you're not alone.
it wasn't easy doing this but I'm so grateful that it's been helpful to so many women already and I pray it continues to be and my story and my life following it can be a source and reference point of strength.
I'm not an expert and can only speak on my experiences but for anyone looking for support,
– Women's Aid
 

View this post on Instagram

 
Watch
Fact Check
We strive for accuracy and fairness.
If you see something that doesn't look right, email us at  [email protected]