On Thursday, Johnny Depp's bodyguard Malcolm Connolly took the stand to testify in the former's ongoing defamation trial against his ex-wife Amber Heard.
Malcolm Connolly opened up about Heard and Depp's relationship and spoke about the injuries sustained by the Pirates of the Caribbean star in the past.
Who is Johnny Depp's bodyguard, Malcolm Connolly?
Malcolm Connolly works as Johnny Depp's longtime bodyguard. According to The Independent, he initially started working as a security guard for Depp, his ex-partner Vanessa Paradis and their children.
Connolly reportedly met Amber Heard for the first time in 2010 when she promoted the film Drive Angry with Nicolas Cage in the UK.
The guard protected Heard for a week before meeting her again after appearing in The Rum Diary with Depp.
The bodyguard served as one of the witnesses in the ongoing Johnny Depp vs Amber Heard defamation trial.
Connolly shared that he was still employed by and loyal to Depp during his testimony.
What did Malcolm Connolly say in the Johnny Depp vs Amber Heard trial?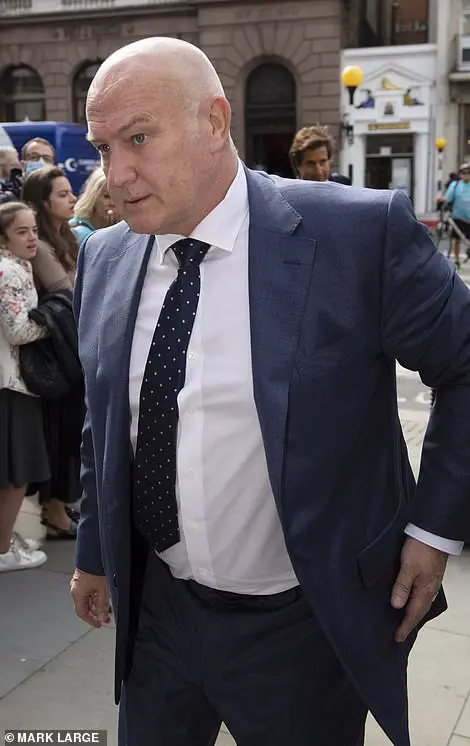 Johnny Depp's bodyguard Malcolm Connolly testified remotely during the actor's defamation trial against Amber Heard from the UK. He spoke about Depp's injuries and shared how his relationship with Heard has become increasingly volatile.
Connolly shared that he witnessed Depp go from being "happy" to "quiet" and Heard becoming more "dominant" and "demanding" through the course of their relationship.
The guard also shared that Depp and Heard had a flourishing relationship at the beginning of their romance:
"At the beginning [it was] all lovey-dovey. Everything was great. Honeymoon period was on, and yeah it was good. It was great to see Johnny happy again. Amber was lovely, charming – as she usually is – and good as gold."
He added that things "started to change" between the pair as they argued more often. Connolly also detailed the changes he noticed in Heard:
"Amber started to change. Amber started getting a bit more feisty, demanding. I could see that Amber wanted to wear the pants in this relationship. That was pretty obvious."
Fact Check
We strive for accuracy and fairness.
If you see something that doesn't look right, email us at  [email protected]