The suspect responsible for a series of deadly attacks in Orlando, Florida, which resulted in the deaths of a woman, a 9-year-old girl, and a Spectrum News 13 journalist, has been identified as Keith Moses, a 19-year-old man.
According to Orange County Sheriff John Mina, the first shooting occurred at approximately 11:20 a.m. on Hialeah Street, where a woman was found fatally shot.
Later, Keith Moses returned to the scene around 4 p.m. and shot a journalist and photographer from Spectrum News 13 who were covering the incident.
Afterwards, Moses proceeded to Harrington Street where he entered a residence and shot a mother and her 9-year-old daughter.
Deputies were able to capture Moses shortly thereafter.
Who is Keith Moses?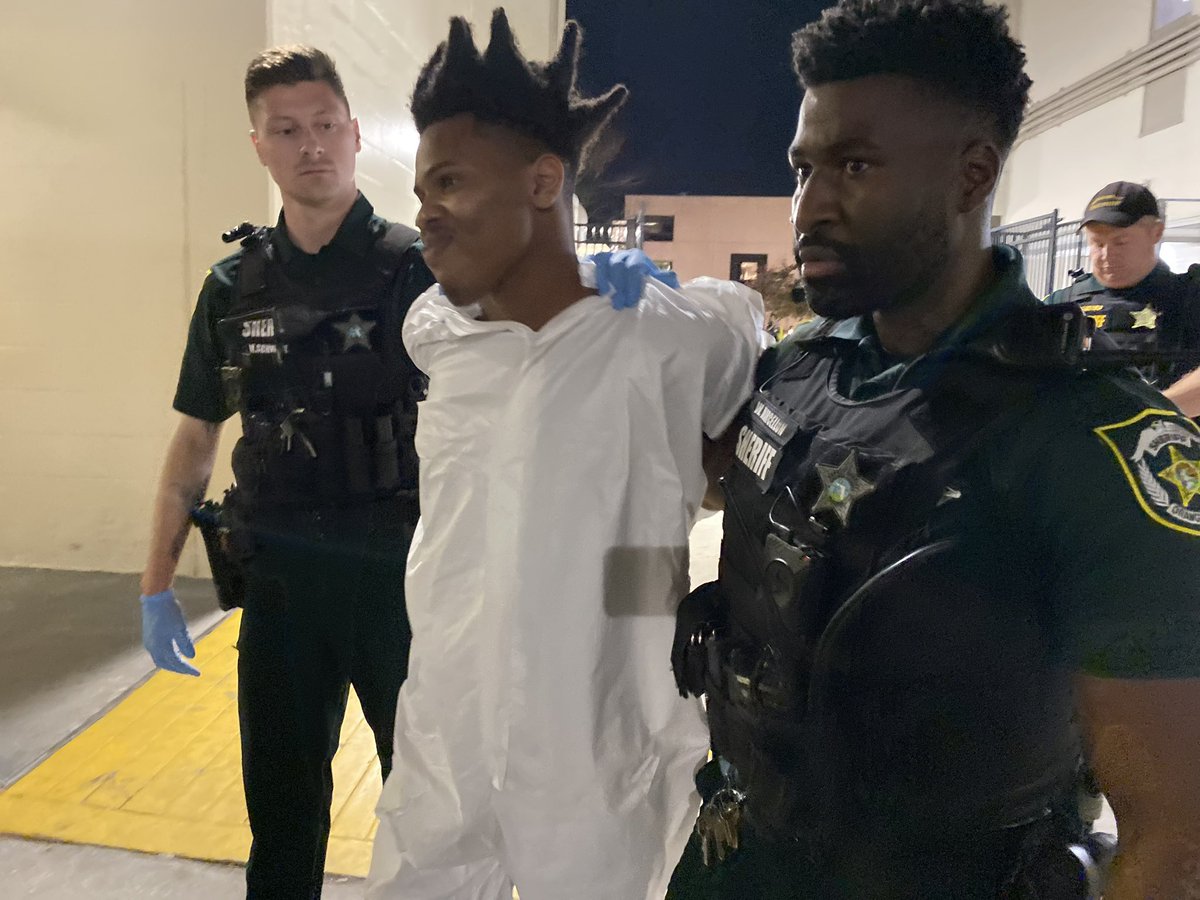 Sheriff John Mina told reporters that the suspect has not provided an immediate motive in any of the shootings.
However, he said that Moses was "an acquaintance" of the woman who was shot and killed Wednesday morning.
He also does not appear to have any connections to the journalists or the mom and her daughter, Sheriff Mina said.
"The suspect is not saying much right now," Sheriff Mina said. "It's hard to know if he was targeting this news crew. Again, that will all be a part of our investigation. I was out at the scene and the vehicle doesn't really look like a news vehicle to me, but then again, there was a photographer there so that's possible."
Court records show that Moses was also arrested in 2021 on charges of possessing drug paraphernalia and cannabis.
During that arrest, deputies said Moses was in a vehicle with two others, all of whom appeared to be smoking cannabis.
The car almost struck a deputy patrol vehicle, prompting deputies to pull the car over for a traffic stop, deputies said.
An arrest affidavit shows that as deputies approached the car, a firearm was tossed out of the vehicle's passenger side into some nearby shrubs.
The driver and both of the passengers — including Moses — were detained, and 4.6 grams of cannabis were found in Moses' pocket, the affidavit says. Deputies also noted that several ski-mask-style masks were found during the traffic stop.
Fact Check
We strive for accuracy and fairness.
If you see something that doesn't look right, email us at  [email protected]