Michael Lichaa, an Australian rugby star nearly died after losing 2.5 liters of blood when he slashed himself while punching a window after catching his fiancee performing a sex act on his teammate, a court has heard.
Michael Lichaa, who played for the Canterbury-Bankstown Bulldogs, was acquitted on Friday of domestic violence charges after his former fiancee Kara Childerhouse declined to testify against him.
But Lichaa, 29, also detailed how the ugly incident forced him to change his life for the better.
After waking up to find Kara Childerhouse in his backyard performing a sexual act on his former Bulldogs teammate Adam Elliott, he flew into a rage, the court was told.
In a state of shock, and still affected by alcohol after drinking all afternoon and into the early morning at his home, a torrent of expletives rained from his mouth in disbelief.
He stormed inside, followed by Elliott, where he punched the glass window on his front door, cutting his arm badly as he pulled it from the frame.
Concerned neighbors, who reported hearing a man scream "I'm going to f–king kill her", called police. In the aftermath, he was charged with domestic violence charges after Childerhouse accused him of assaulting her.
The incident left him a shattered man.
"I couldn't get the image of my fiancee performing oral s*x on my best friend out of my mind," Lichaa told the court on Friday.
Who is Kara Childerhouse?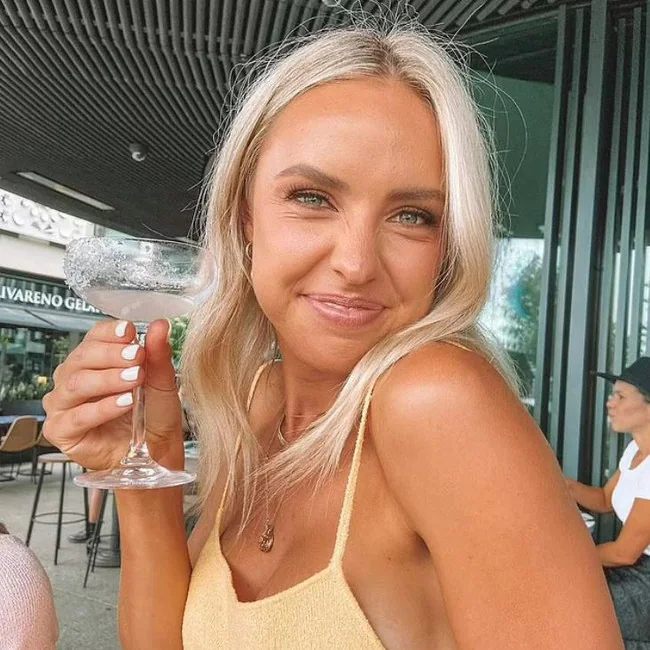 Michael Lichaa ex-partner, Kara Childhouse is an Australian woman and model in her early 30s.
Not much is known about her, but became popular after she was caught red-handed by her fiancee getting sexual with his teammate Adam Elliott at the back deck of their vacay yacht.
Kara was caught kissing Adam on February 14 past some drinking sessions, and the case worsened from that month on.
Her real date of birth and birthplace are unknown, and little is known about his upbringing.
Her Instagram handle has since the incident been deactivated, which would otherwise flaunt her modeling and fashion uptrends.