There is no way you haven't heard about Hasbulla Magomedov also known as Mini Khabib on social media. 
The popularity of  Hasbulla Magomedov increased in 2020, and by 2021, he is an absolute household name. 
At first glance, you will be confused by Hasbulla's appearance; he has the stature of a child, but his face appears much older.
His appearance is that of a five-year-old boy, but Hasbulla is a 19-year-old blogger from Makhachkala, Dagestan. 
There is no relationship between Khabib Nurmagomedov and Hasbulla, as popular opinion may think. 
Hasbulla and Khabib both come from the same region, and they know each other, but they are not related.
Hasbulla's growth disorder has not yet been disclosed, but experts claim he has Growth Hormone Deficiency
 

View this post on Instagram

 

There is no public information on Hasbulla's growth defect, but reports suggest her condition is dwarfism due to a lack of growth hormones. 
Growth hormone deficiency occurs when the pituitary gland fails to produce enough somatotropin.
An underlying genetic defect may cause the hormone deficiency, or the pituitary gland may not be present at birth. 
There is also the possibility of brain injuries causing hormone insufficiency. 
Growth Hormone Deficiency can also be caused by insufficient production of other hormones.
A video was uploaded by Dr. Karan Raj on TikTok in an attempt to diagnose Hasbulla's condition.
 According to him, Hasbulla suffers from Growth Hormone Deficiency, but he could not explain why.
 Raj noted that most doctors can't explain why people suffer from this disorder.
"If diagnosed early, it can be treated with daily human growth hormone injections," Dr. Raj says. 
Human Growth Hormone injections can be used to treat the deficiency during childhood and spur adolescent development if it is diagnosed in childhood.
Messi, arguably the greatest player ever to represent his country, was diagnosed with Growth Hormone Deficiency at the age of 10 and had his treatment paid for by FC Barcelona when he joined the club's academy. 
Although it may be too late for Hasbulla to receive treatment, he doesn't seem to mind.
The fight between Hasbulla and Abduroziq has been criticized by many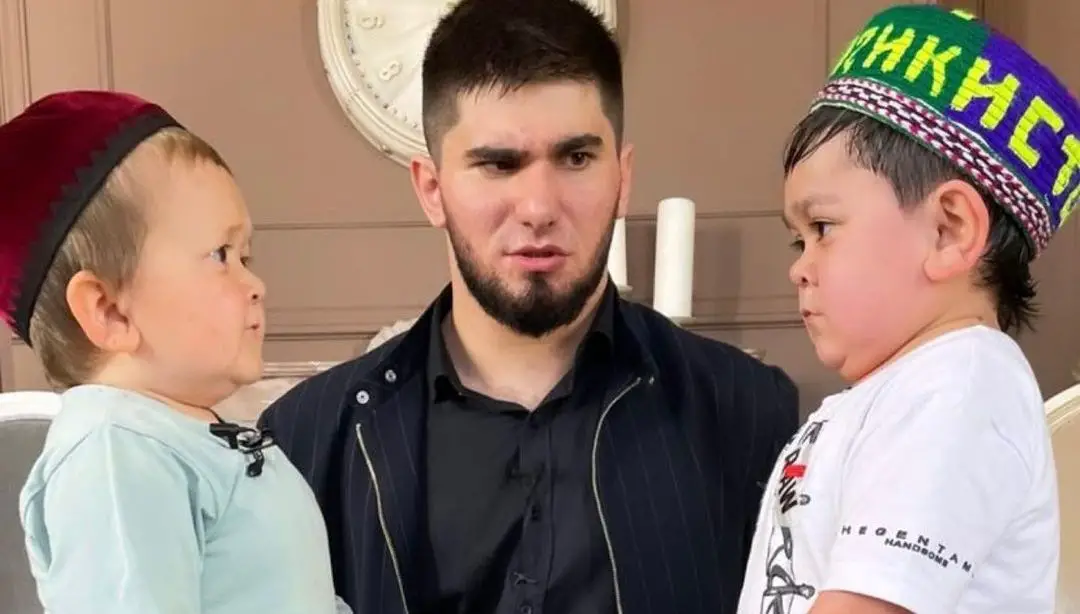 Everyone enjoys Hasbulla's content, and nobody objects to it. 
Hasbulla Magomedov has close to one million followers on Instagram, which shows that his content is well received.
He has, however, been criticized for his fight with social media star Abduroziq. 
The fight allegedly took place on 18th May 2021 and was planned by MMA fighter Asxab Tamaev.
 Hazbulla posted a photo of himself and Abduroziq engaged in a face-off on social media.
Despite growing popularity, the fight has received criticism from some quarters.
 A spokeswoman for the Russian Dwarf Athletic Association, Uliana Podpalnaya, said the fight was unethical and wrong, according to Gazeta.ru.