Amber Heard wasn't "in love" with Elon Musk, but was simply "filling space" by becoming involved with the billionaire after she split from Johnny Depp, Christian Carino, Lady Gaga's former fiancé claimed in text messages revealed in court Wednesday.
The revelation in the defamation trial between Depp and Heard stemmed from 2017 texts between Heard and Christian Carino, who previously represented both Depp and Heard as a talent agent.
Sipping on several beverages during a recorded deposition played in court Wednesday, Carino described his relationship with both famous actors, including how Heard detailed her anguish over the end of their short-lived marriage.
Who is Christian Carino?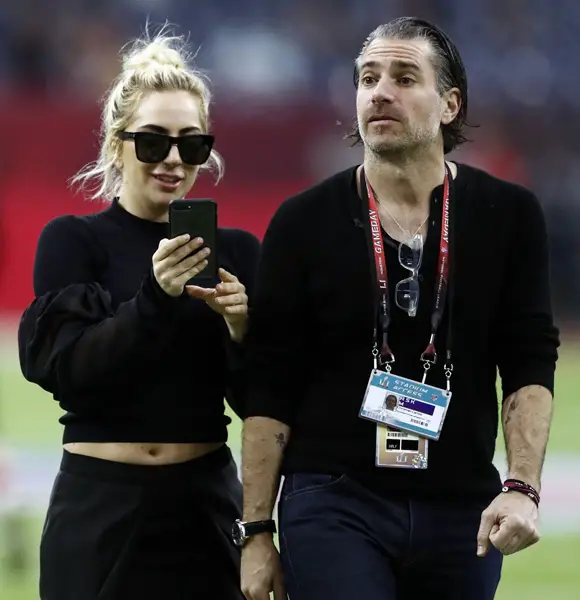 Christian Carino is a business executive and Hollywood talent agent associated with the Creative Arts Agency.
He was born on February 24, 1968, in the United States.
Carino has previously represented Lady Gaga, Justin Bieber and Demi Lovato, among other celebrities.
Relationship With Lady Gaga
The agent reportedly started dating Gaga in 2017.
The duo packed on the PDA during Gaga's rehearsal for her 2017 Super Bowl performance and went Instagram official that same year.
Gaga confirmed that she was engaged to Carino by addressing him as her "fiance" during ELLE's Women in Hollywood event in 2018.
Unfortunately, the pair decided to part ways in 2019.
Carino is also known for having a large tattoo of Gaga's face on his arm.
The 54-year-old was previously in a relationship with Walking Dead actor Lauren Cohan and is reportedly close friends with Tommy Hilfiger.
Testimony on Amber and Johnny Defamation Case
In his testimony, Christian claimed that he had set Amber and Johnny up with a couples counsellor in 2015.
He also claimed that he had arranged a meeting between Amber and Johnny in 2016 after the former had filed a restraining order. The pair met at one of Christian's friend's house.
The agent claimed that he did so upon Amber's request. At first, Johnny was apparently reluctant to meet, but he later agreed.
"They sat outside," he recalled, "inches away from each other" for "several hours." The pair later rented a hotel room to continue the conversation when it was time for the homeowner to return.
Christian recalled that things didn't go so smoothly.
"They started arguing," he testified. An alleged audio exchange from this meeting was presented in the court previously where Johnny has a knife and tells Amber to "take my blood," while the actress begs him not to cut himself.
The talent agent also testified about his conversations with Amber about Elon Musk.
"You told me a thousand times you were just filling space," Christian reportedly texted Amber about Elon Musk in 2017. "You weren't in love with him."
In another alleged exchange between the two, Amber texted Christian: "I hate it that yet again a man lets me fall on the spikes by myself."
The agent responded, "If you don't like your personal life being in the press, don't date famous men. You could stop that if you stop dating uber-famous people," talking about the Tesla CEO.