There's a lot you probably don't know about the woman who is trending right now, so let's run through what we do know about Amina Muaddi, the Jordanian-Romanian designer who has recently been plagued by rumors of her alleged affair with A$AP Rocky.
Social media reports have revealed that Rihanna ended her relationship with ASAP Rocky after learning he had cheated on her with a footwear designer named Amina Muaddi.
Who is Amina Muadd: Rihanna'sFenty footwear designer
Amina Muaddi is a fashion designer and shoemaker of Jordanian-Romanian descent.
Amina Muaddi is one of the most celebrated footwear designers in the world.
Muaddi understands the business of fashion and makes some of her shoe collections exclusive.
She does this to give her customers a sense of owning something peculiar to them.
Her designs have been worn by many stars including the likes of Kim Kardashian West, Bella Hadid, Irina Shayk, and also Rihanna.
Amina co-founded the Milan-based shoe brand Oscar Tiye, but she always wanted to have her own label.
By 2017, she had a full-fledged line of designs.
Have a look at some of her stunning designs on the brand's official website here.
Amina collaboration with Rihanna's Fenty
Amina Muaddi was hired by Rihanna in 2018 to design footwear for her Fenty brand.
Muaddi has also worked with Rihanna's boo, A$AP Rocky, in a collection, and has been described as a "close associate of him" in some reports.
Fenty is a fashion brand that Rihanna established. It deals in perfumes, footwear, dresses, and handbags, amongst other fashion accessories.
ASAP Rocky cheating rumours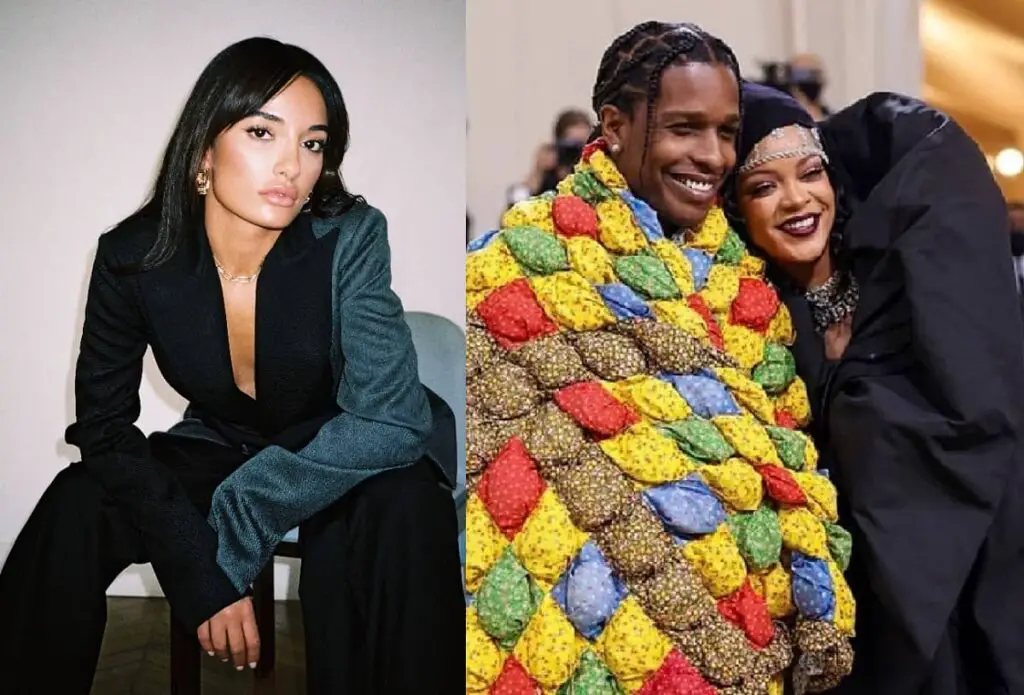 As of press time, the reports of ASAP Rocky cheating on Rihanna with Amina Muaddi and the singer breaking up with him remain largely speculative.
There has not been enough credible evidence to confirm the story at this time.
Amina Muaddi Photos
Fact Check
We strive for accuracy and fairness.
If you see something that doesn't look right, email us at  [email protected]