Rumors that Ned Fulmer had cheated on his wife with The Try Guys producer, Alex Herring, began circulating in late September when the two were caught on video kissing at a New York City bar.
A Reddit  user claimed they caught Ned kissing Alexandria Herring at a New York City club.
The Reddit user, hamilton390, revealed messages from Alex's fiance, Will Thayer, about what the other Instagram user saw in the club.
"So basically I went out to niagara the club last night and saw her making out with ned from the try guys, i have videos if needed," they write. The messaged continued, "she was wearing a red dress idk if that helps."
Thayer then asked the person where it occurred before being told 'the entire time they were making out. He was touching her too all that stuff.'
While the posts to Reddit only show grabs from the video and not the videos themselves, this was apparently enough for Thayer to conclude his fiancé had been unfaithful with Fulmer.
Thayer then said he spoke to Fulmer's wife Ariel for an hour about the allegations before he deleted all pictures with Herring from his Instagram and made his account private.
Much of it appeared to be unproven speculation until recently when the Try Guys released an official statement on their Instagram confirming Fulmer was no longer with the group.
Who is Alexandria Herring?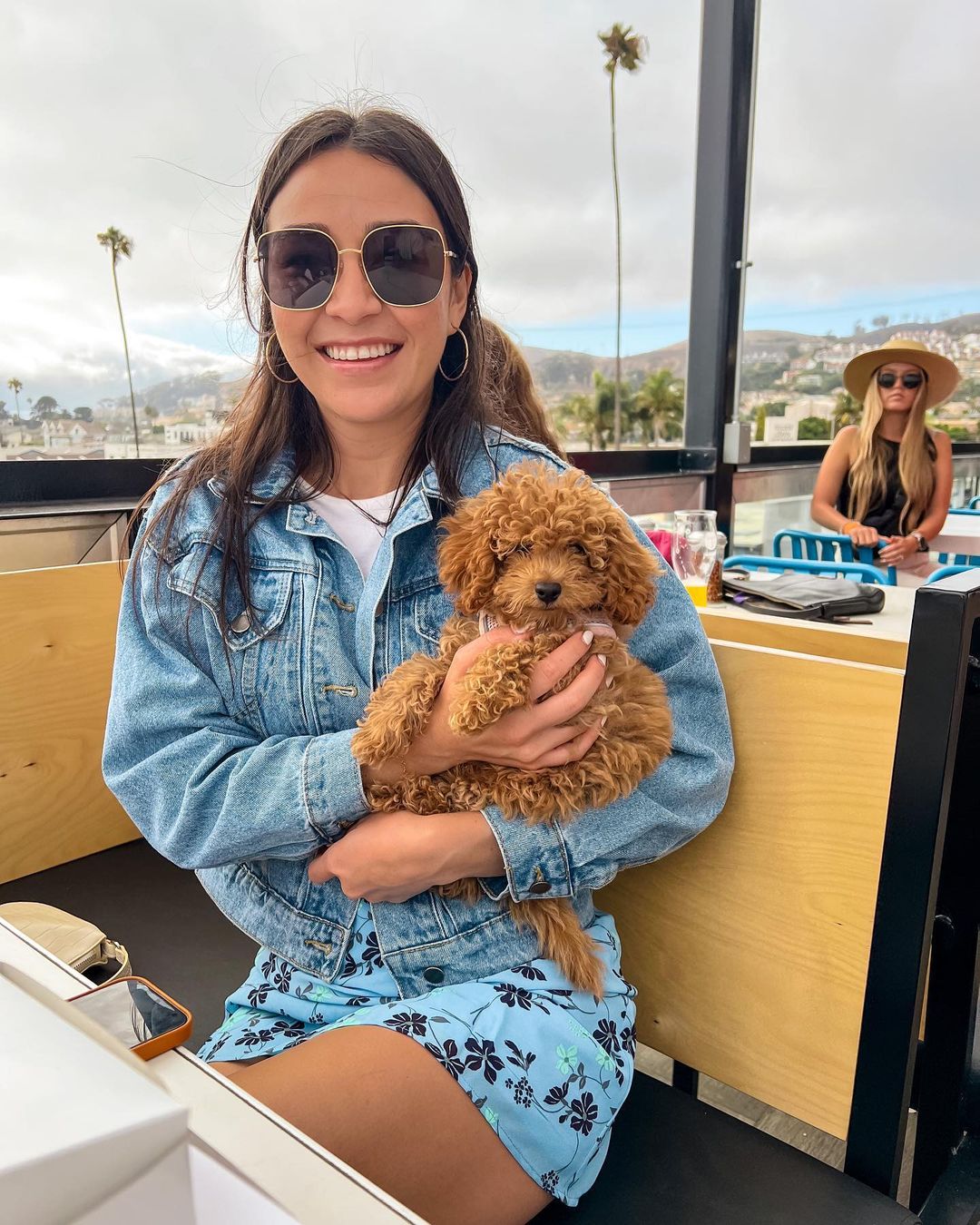 Alexandria is the associate producer at the Try Guys production company 2nd Try LLC.
The associate producer is engaged to her fiance Will Thayer and the couple has been together for 10 years in 2022.
Alexandria Herring started as a Production Manager at her current company and has been working for them for the past four years, her Linkedin suggests.
Prior to working with The Try Guys, Alexandria worked as BuzzFeed's Production Manager.
The Los Angeles, California resident has vast work experience and previously worked as an Office Production assistant, personal assistant and even production assistant.
Alexandria has never confirmed her age but as per her Linkedin, she graduated in 2014. Hence if she was between the age of 22 and 24 at the time which is the average age of fresh college graduates – she should be about 30 years old, in 2022.
She graduated with a BA in Communications and Media Studies from the University of Hawaii at Hilo.
Alexandria who has appeared in many Try Guys videos has become a popular face among their fans. Thanks to her coveted job, she has acquired over 66,000 followers on Instagram.