When a handsome, bespectacled, mystery man was spotted inside the Jan. 6th hearings Thursday night it took the internet very little time to get obsessed — leading to "Clark Kent" swiftly becoming a trending topic.
Alex Wollet has been identified by the New York Post as the Clark Kent lookalike sitting behind witnesses Matthew Pottinger and Sarah Matthews at the Jan. 6 House select committee hearings Thursday night, July 21, 2022.
Find out more about him below
Who is Alex Wollet?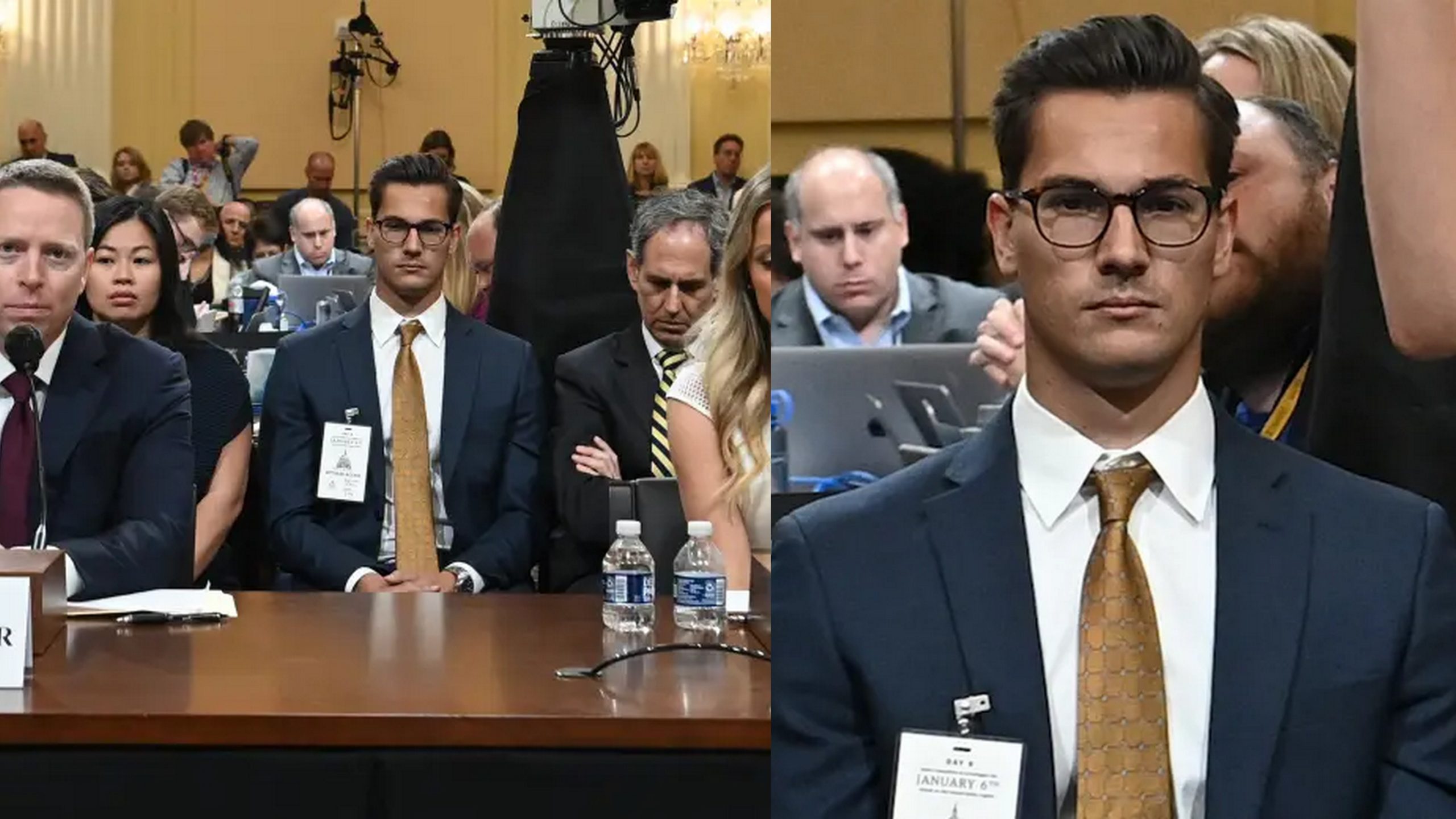 "Clark Kent" lookalike has since been identified as Alex Wollet, a 23-year-old medical student from Youngstown, Ohio.
He graduated from Cardinal Mooney High School in 2017, where the 5-foot-10 student played basketball — wearing jersey No. 15 and sporting a Justin Bieber bowl cut circa 2009 — and went on to study neuroscience at Ohio State University.
While there's not much information readily available about Alex, the NIH did share a quote from the med student about why he wanted to do cancer research back in May on Twitter. "As a grandson of a brain cancer patient, I have been able to experience the debilitating effects of the disease on both the patient and family. I am inspired by the resilience and strength of this patient population and the passion and unwavering dedication of providers in the field of Neuro-Oncology," he said.
Just came to Twitter to confirm who hot Clark Kent is… #January6thHearing pic.twitter.com/waaeuKwI76

— Kate Logan (@K8Logan) July 22, 2022

For those looking to slide into Clark Kent's DMs after the hearing, good luck! He's seemingly gone private on all of his socials, after people started complimenting how handsome he is.
An Instagram acount appearing to belong to him has gone private, and his LinkedIn page re-directs to an error page.