Prosecutors have charged 41 year old woman, Aimee Bock, and 46 other people in Minnesota in connection with a multimillion-dollar scheme to steal money from anti-hunger programs during the pandemic – using their ill-gotten gains on luxury items.
The scheme allegedly centered around the non-profit group, Feeding Our Future, whose founder and executive director, Aimee Bock, was among the 47 people indicted.
Bock and others are accused of defrauding the Federal Child Nutrition Program, which is administered by the U.S. Department of Agriculture and helps bring free meals to children in need.
The scheme reportedly pulled in millions of dollars a week because government officials trusted Bock to act as a 'watchdog' to stop the fraud.
However those who were meant to prevent fraudsters targeting the system were allowed to keep 10 to 15 percent of the money that flowed through them.
Andrew Luger, the U.S. Attorney for Minnesota, said at a press conference: 'This is a scheme that begins with Aimee Bock and Feeding Our Future.' 
According to court documents, the defendants spent the money on real estate in the US, Kenta and Turkey – as well as cars and luxury goods.
The Department of Justice is seeking to seize the purchases, which include more  than 20 cars, 40 properties, guns, cryptocurrency and a Louis Vuitton duffel bag.
Aimee, has however denied allegations against her, and defended herself and her now-defunct organization in previous interviews.
Who is Aimee Bock?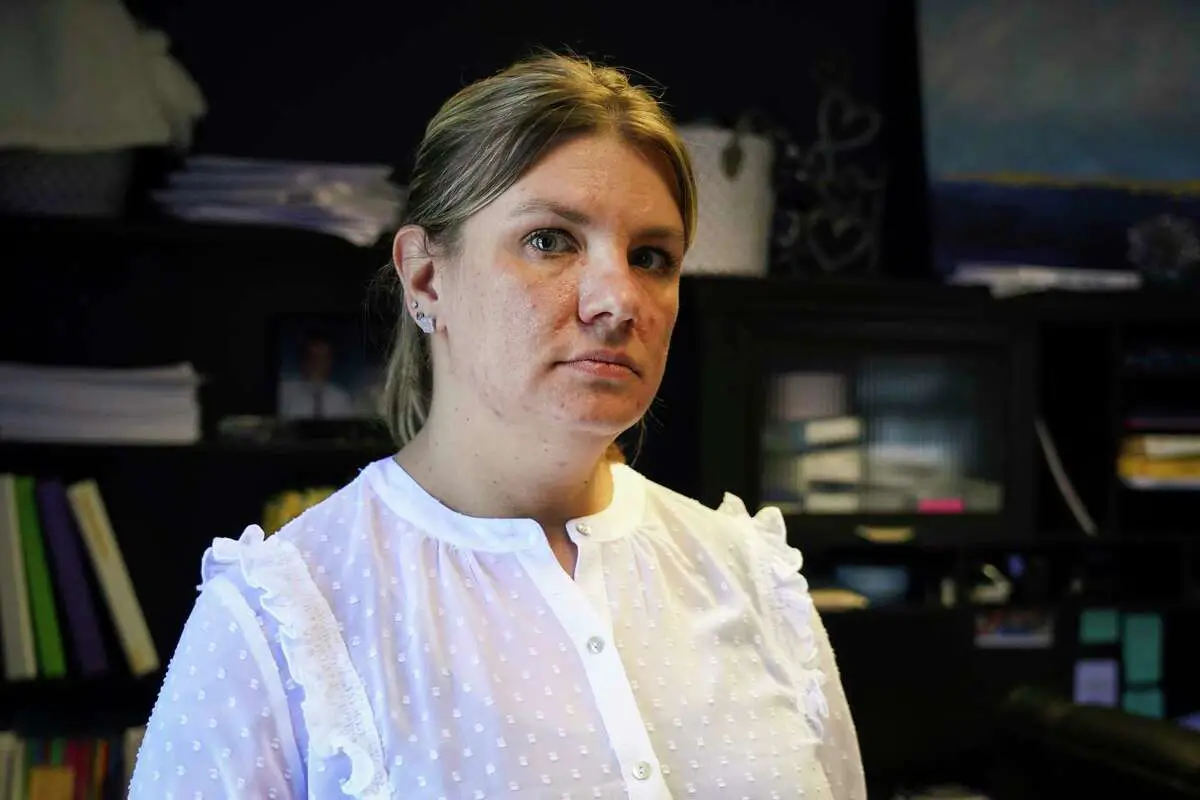 Aimee Bock is the executive director of non-profit Feeding Our Future.
Aimee Bock,41,graduated from the University of Minnesota Duluth in 2003 with a degree in elementary education.
After graduating from University of Minnesota Duluth, she worked briefly as a substitute teacher.
In 2008, she started working at a day care center in Burnsville, where she worked her way up from infant teacher to director in four years.
Feeding Our Future
Aimee Bock started Feeding Our Future in 2016 from her kitchen table, and it quickly grew to 65 employees who speak a total of 17 languages.
According to sahanjournal.com, she founded Feeding Our Future II after receiving inquiries about working with potential food sites outside of Minnesota.