Stockton Rush, the CEO and founder of OceanGate Expeditions, was aboard his company's Titan submarine that disappeared on Sunday en route to the wreck of HMS Titanic around 370 miles east of the coast of Newfoundland, Canada.
OceanGate confirmed that its CEO Stockton Rush was among the five missing Titan passengers on Tuesday afternoon.
According to Mr Rush's biography on his company's website, he graduated from Princeton University with a BSE in aerospace, aeronautical and astronautical engineering in 1984 and later from UC Berkeley Haas School of Business with an MBA in 1989.
Now, let's delve into the life of Wendy Weil Rush, Stockton Rush's wife.
Who is Wendy Weil Rush, Stockton Rush's wife?
Wendy Weil Rush is the wife of OceanGate CEO, Stockton Rush.
According to heavy.com, Wendy Weil Rush is the director of communications for OceanGate and an expedition team leader.
She also serves as a "Comms and Tracking Team Member" for the Titanic expedition, among others, the page says.
Wendy Weil Rush attended Hotchkiss School and Princeton University for her degree.
She was an account manager with Ladd Associates in San Francisco, a consultant to magazine publishers.
Her father is a professor of surgery and director of transplantation at the University of Colorado Medical school.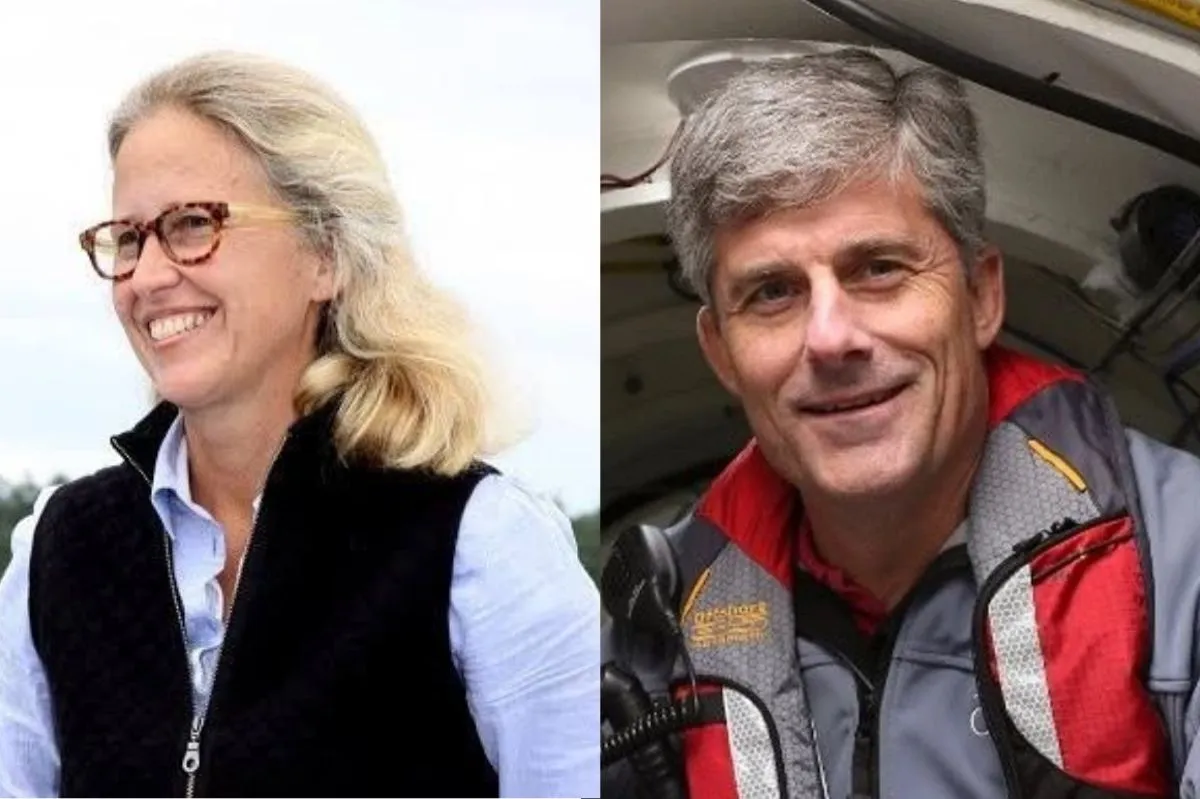 Rush told Unsung Science's David Pogue in a podcast, "I just wanted to do cool things with cool people. And the second objective was I wanted to expand humanity's understanding of the ocean and ocean awareness."
That podcast says it costs $250,000 to go on the Titanic sub expedition. It says that Rush's wife, Wendy, "works communication with the sub."
Her role was to send directions to the sub in part, the podcast said. The submersible is called "Titan."
Stockton Rush spoke with Sky News about the Titanic shipwreck in February 2023.
"What really strikes you is how beautiful it is," he told the British news site. "You don't normally see that on a shipwreck.
It is an amazingly beautiful wreck.
On her Facebook page, Wendy Rush frequently posts about OceanGate. "Fun to see OceanGate included as one of the uncommon businesses that make the Seattle area unique!" she wrote in April 2023.
Wendy Rush has posted frequently about the Titanic expedition.
In June, she wrote, "We are lucky to have such a great science team coming out to the Titanic with us this summer! I hope you can attend the event on Monday morning to learn more about their work and objectives."