Okyeame Kwame has revealed that a writ of summons against Gyedu-Blay Ambolley has not been served physically to the musician because he is nowhere to be found.
This comes after the veteran highlife artist had accused Okyeame Kwame and a few others of unduly benefiting from GHc2 million given to the Musicians Union of Ghana (MUSIGA) by government.
The rapper gave Ambolley a 72-hour ultimatum, which expired on 29th February 2020, to either retract the comment and apologise in that same fashion or face him in court.
Ambolley after the 72 hours, however, dared Okyeame Kwame to sue him in court.
Okyeame Kwame in a social media post said the suit was filed in March but has not been served because the whereabouts of Ambolley is unknown.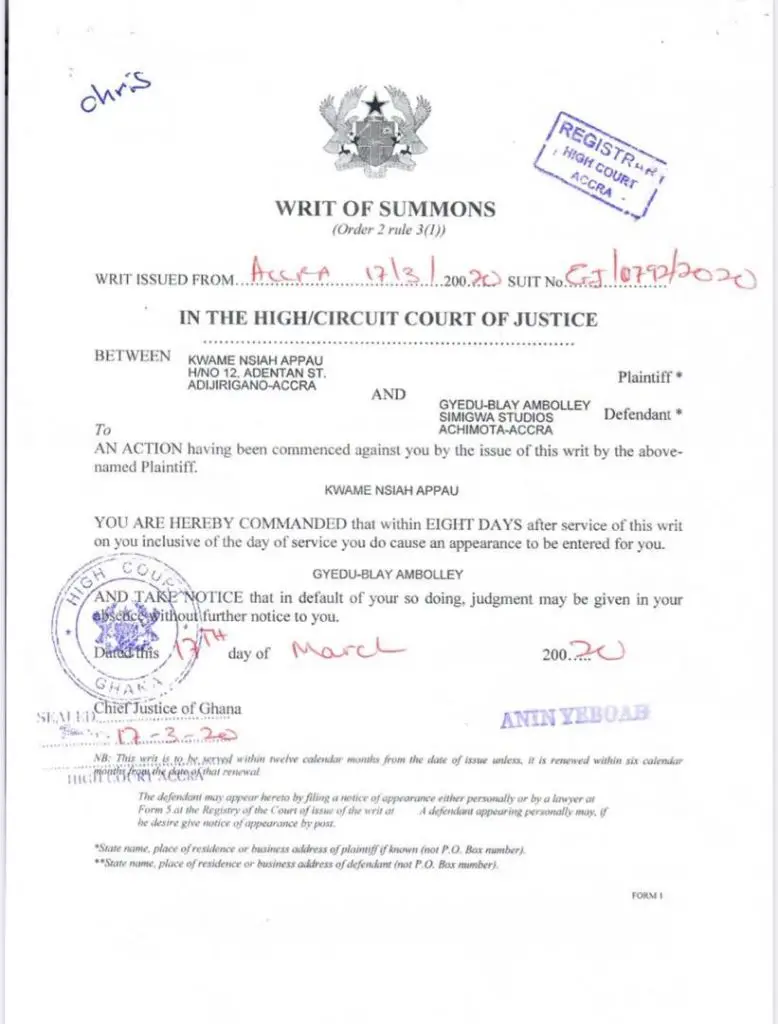 "We have been trying to give this writ to Mr Gyadu-Blau Ambolley since March this year but the bailiff couldn't find him to deliver. So pls if you know where the legend is, pls tell him the court is looking for Him. He must report within 8 days. This document is legal. Thank You," the post made on Thursday, August 27 read.