WATCH TV3 Date Rush Reunion
Last week, the second episode of TV3 Date Reunion edition was broadcasted where the couples were made to share their experiences so far with their partners.
This week's broadcast has again been dubbed the TV3 Date Rush reunion edition which will air live on Media General's very own TV3 and on all social media platforms.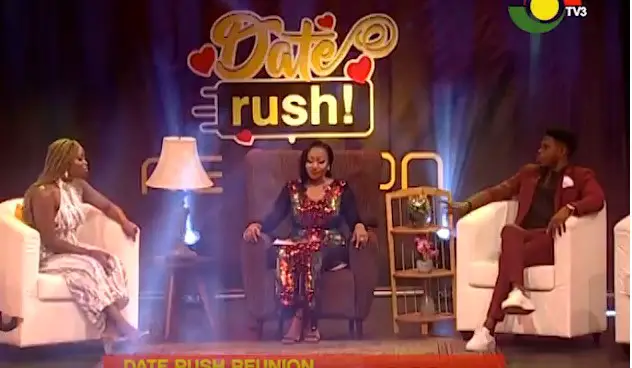 The reunion edition airs at exactly 8 pm on Sunday, June 13, 2020.


NB: Date rush will be live by 8PM GMT, keep on refreshing this page