A woman arriving at JFK airport for her job as a security guard may lose her sight in one eye after she was savagely beaten by a homeless career criminal identified as Waheed Foster.
Elizabeth Gomes, 33, arrived at the Howard Beach station in Queens at around 5:15am on September 20.
Waheed Foster, 41, tried to start a conversation, but when she ignored him he flung himself at her – dragging her to the ground then kicking and punching her.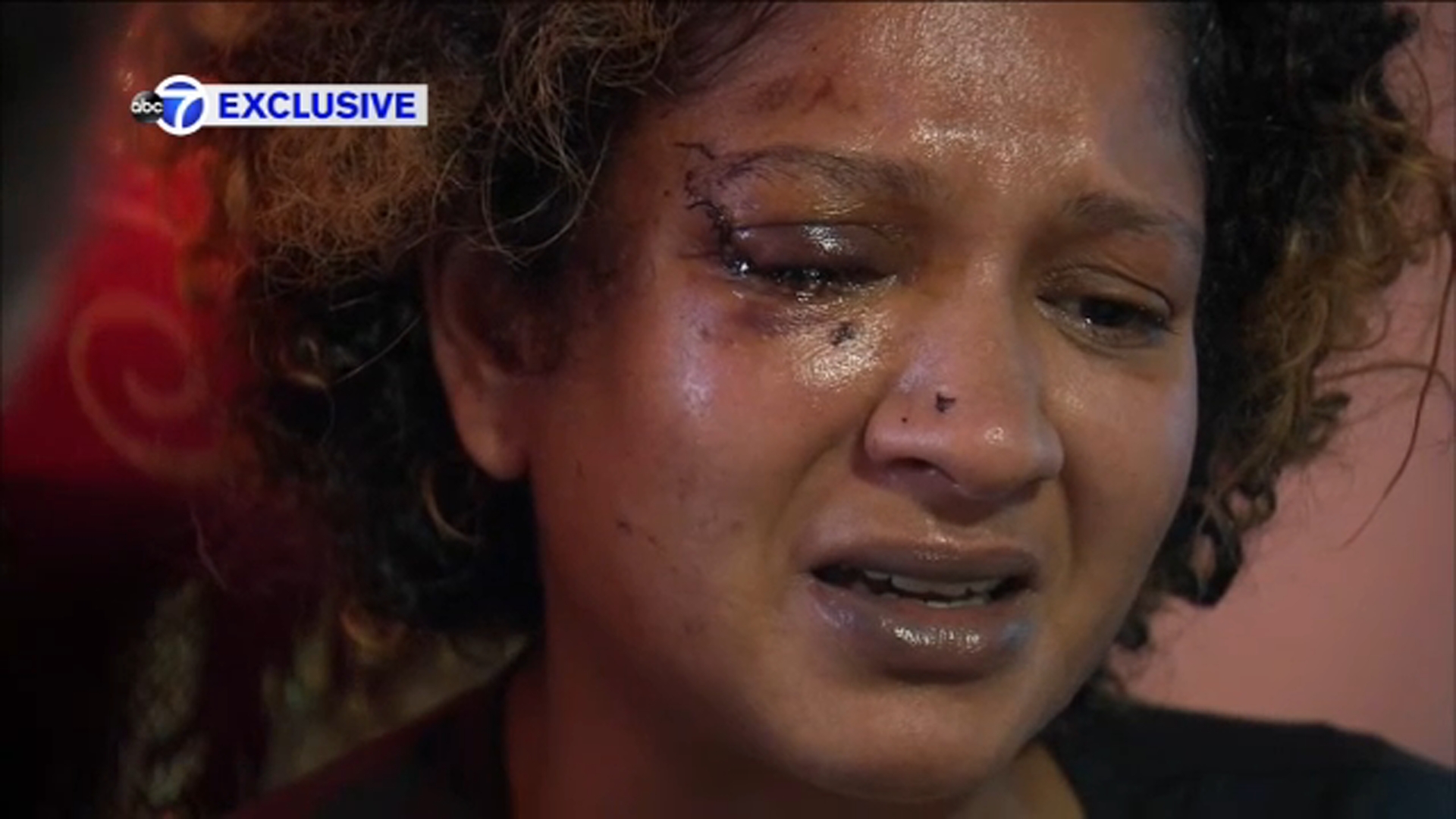 One man tried to come to Gomes's aid, but Foster chased him away and then resumed attacking her.
He then walked away, leaving Gomes on the flood.
He was arrested shortly after.
Waheed Foster has a lengthy criminal history
In 1995, law enforcement sources say Foster was arrested for murdering his 82-year-old foster grandmother in a brutal beating at the age of 14.
Six years later, he was arrested for stabbing his 21-year-old sister with a screwdriver.
Foster was also arrested in 2010 for stabbing a 50-year-old woman in the cheek and shoulder, police sources said.
The violence occurred at a mental institution where he punched two other people, according to a lawsuit that stemmed from the incident.
He was on parole until November 2024 at the time of last week's attack.
Foster's other prior arrests include busts for assaulting a woman with a screwdriver, criminal mischief, robbery and larceny, the sources said.
In 2004, he attempted to escape from a transport vehicle while he was a state prison inmate, the Post-Standard reported back then.
Foster has two other pending criminal matters on charges of criminal mischief and minor theft.
Fact Check
We strive for accuracy and fairness.
If you see something that doesn't look right, email us at  [email protected]