The Buchanan County Sheriff's Office put out a statement Wednesday afternoon saying that they were responding to flooding throughout their county which began late Tuesday.
Dozens of people are unaccounted for and well over 100 homes have been damaged or destroyed, some buildings swept off their foundations.
"We are currently following up on approximately 40 missing persons as a result of this flood," according to Chief Deputy Eric Breeding of the Buchanan County Sheriff's Office in a media briefing on Wednesday.
No fatalities have been reported.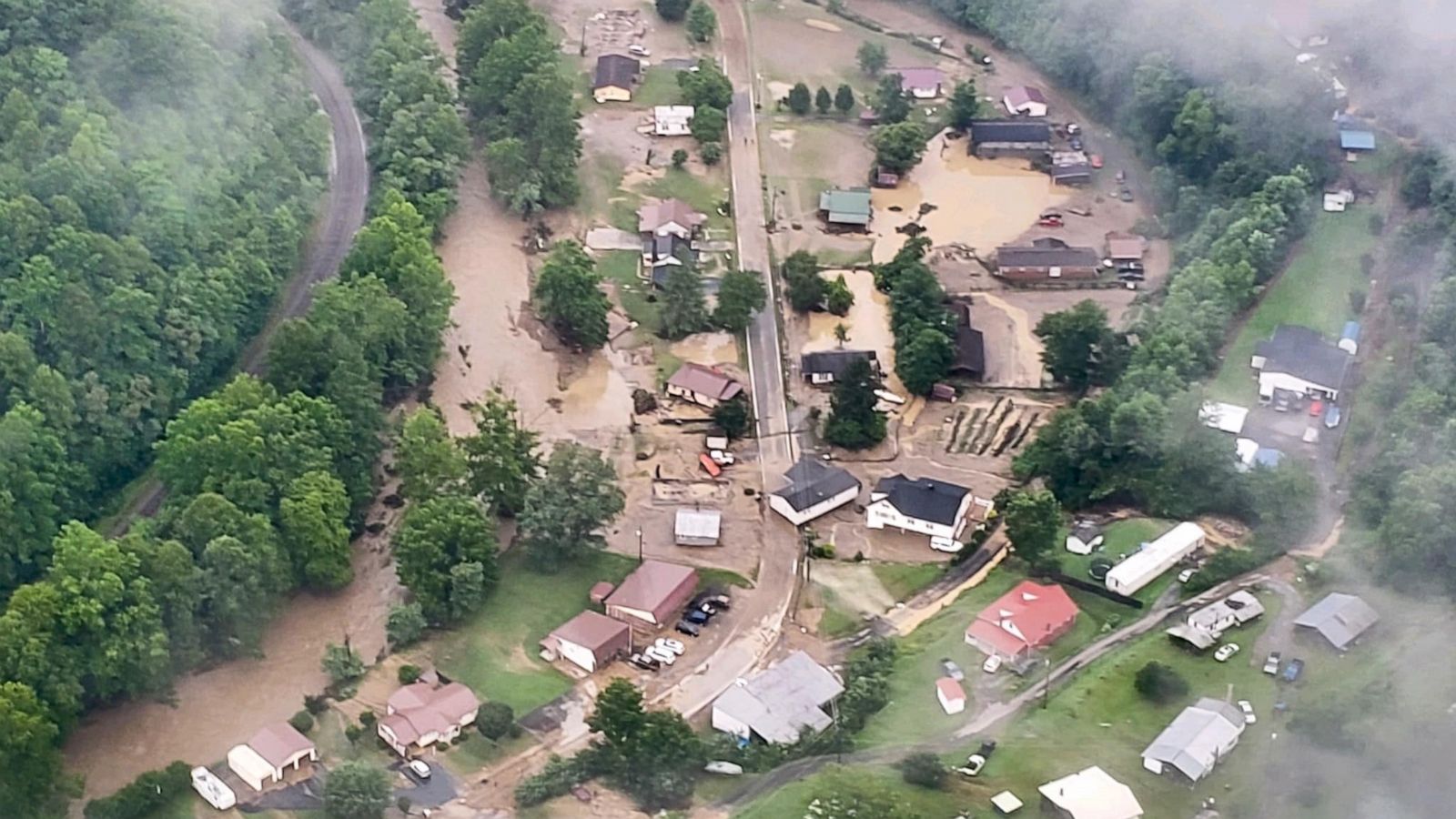 Gov. Youngkin declared a state of emergency Wednesday to assist with response and recovery efforts following abnormal amounts of rainfall.
"I want Virginians in Buchanan County to know that we are making every resource available to help those impacted by this storm,' he said in a statement.
'As we continue to assess the situation, I want to thank our first responders and the personnel on the ground for providing assistance with our ongoing operations.'
The governor – who assumed office in January – took to Twitter to urge citizens that the state was doing all it could to help residents in hard-hit areas, particularly in Buchanan County, which borders West Virginia and Kentucky.
'I am deeply saddened at the devastating news of flooding in Buchanan County. We are making every resource available to help those impacted,' Youngkin, 55, wrote.
'While rescue and recovery operations continue, please join me in prayer as we lift up our fellow Virginians impacted by this tragedy.'