Sir Keir Rodney Starmer KCB KC, a prominent figure in British politics and barrister who has served as Leader of the Opposition and Leader of the Labour Party since 2020.
However, behind every successful man is a supportive partner, and in Sir Keir's case, that is his wife, Victoria Starmer.
ghlinks.com.gh will take a closer look at Victoria Starmer and her role in Sir Keir's life.
From her personal and professional background to her relationship with Sir Keir, we will explore the woman behind the man and gain a better understanding of the person who supports one of the most important political figures in the UK.
Who is Victoria Starmer?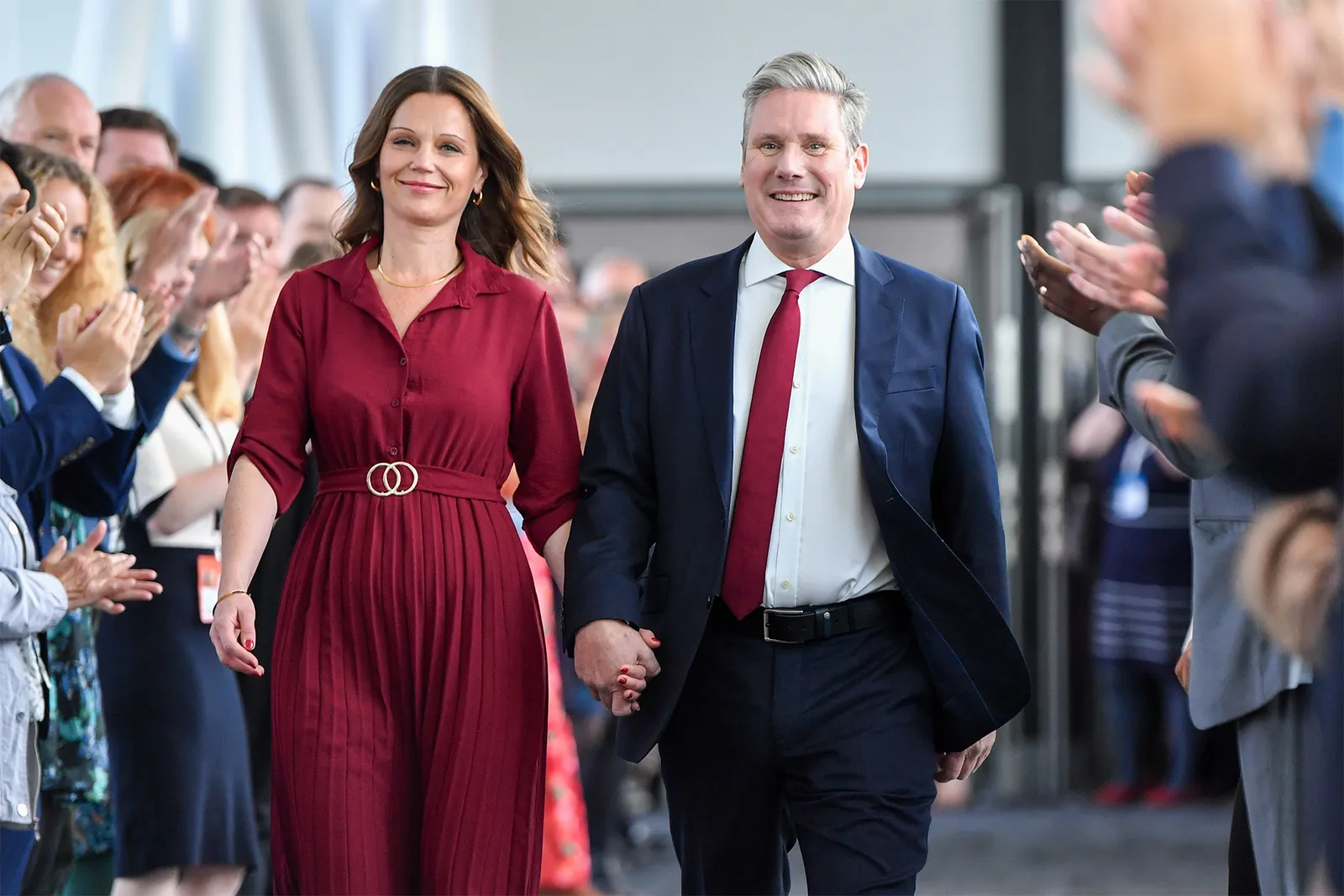 Victoria Starmer, the wife of Sir Keir Starmer, is a former lawyer turned occupational health worker for the UK's National Health Service.
She served as a governor at her children's school before joining UK's NHS.
She and Sir Keir were married in 2007, long before he became Leader of the Labour Party.
They first met in the early 2000s while working as lawyers, with Victoria drafting documents for a case that Sir Keir was working on during his time as a barrister at Doughty Street Chambers.
Despite being married to one of the most important figures in British politics, Victoria has kept a relatively low profile in the public eye.
Her first appearance as Sir Keir's wife was during the pandemic in 2020, when the couple were filmed clapping for the NHS outside their home in Camden, North London.
While Victoria's aloofness has been noted, she is recognized for her stylish wardrobe, with her immaculate dress sense at the 2021 Labour conference in Brighton attracting comparisons to Kate Middleton.
Additionally, Victoria is a follower of the Jewish faith, just like her family.
The couple's first date was at a Camden pub, where they enjoyed inexpensive pizzas.
However, they now live in a £1.75 million Camden townhouse in Sir Keir's Holborn and St Pancras constituency.
With their long-standing marriage and shared legal background, Victoria undoubtedly plays a significant role in Sir Keir's life and career.
How many children does Sir Keir and Victoria have?
Sir Keir and Victoria have two children together, their son Toby and a daughter.
The couple's son Toby was born in 2008; the name of their daughter has never been made public.
The children are being taught their mother's faith, which is Jewish.
Fact Check
We strive for accuracy and fairness.
If you see something that doesn't look right, email us at  [email protected]