Ugandan Students Produce Electric Buses
Ugandan students at Makerere University have produced their first set of electric buses.
The buses were assembled by Kiira Motors Corporation, a local manufacturing company which has Equity Partners made up of Government of the Republic of Uganda represented by the Ministry of Science, Technology and Innovation (96%) and Makerere University (4%).
The company is now inviting Ugandans to buy the buses as they continue with production in Luwero Industries.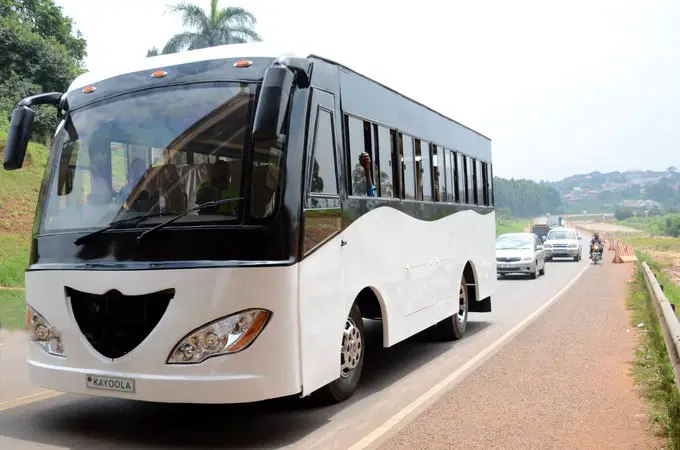 Some of the unique features of Kayoola Electric Bus are Wifi, USB sockets, Air Conditioner, TV, Automatic Sanitiser and PWDS special seats. The buses also use rechargable battery not diesel.
According to the Ugandan government Kiira Motors was set up to Champion Value Addition in the Domestic Automotive Industry for Job Creation and Diversification of the Ugandan Economy as a Key Growth Area in Line with Vision 2040.
Watch Video Below : Ugandan Students Produce Electric Buses
#KayoolaEVS Electric Bus on the road in Kampala today. #CleanMobility pic.twitter.com/0gyT4SZrJv

— Kiira Motors (@KiiraMotors) May 22, 2020
Some of the unique features of the #KayoolaEVS are;
✨Wifi
✨USB sockets
✨Air Conditioner
✨TV
✨Automatic Sanitiser
✨PWDS special seats
✨Uses rechargable battery not diesel pic.twitter.com/hDO3iKXqjO

— The New Vision (@newvisionwire) May 22, 2020