Tyneka Johnson has been identified as one of the victims named in the Chesapeake, Virginia, Walmart mass shooting.
Tyneka Johnson died when a coworker opened fire inside the superstore on Sam's Circle just after 10pm on Tuesday night.
In a heartbreaking Facebook post late on Wednesday night, Tyneka Johnson family begged for help in finding out what had happened to her.
"We need help locating my lil cousin. She is  an employee at Walmart," wrote a desperate family member.
"Everyone need to know if  she is safe. This post is about helping and locating Tyneka Johnson. No questions. Just help."
Hours later, the family members posted a photo of the 21-year-old with heartbreak emojis.
One relative confirmed her death to 7NewsDC on Wednesday, describing her as "the nicest person who never bothered anyone".
A makeshift memorial featuring her name was left in the parking lot of the Walmart where she was killed.
Who was Tyneka Johnson?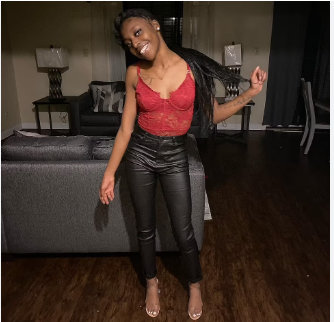 Tyneka Johnson was a 21-year-old store worker at Walmart.
According to Tyneka Johnson Facebook profile, she indicated that attended to Indian River High and Western Branch High School.
On Facebook, Johnson wrote that she went  lives in Chesapeake, Virginia, and she is from Portsmouth, Virginia.
Tyneka's family confirmed her death on Wednesday morning, after frantically appealing for information about her safety as news of the shooting emerged last night.
Walmart mass shooting: What happened
An employee of a Walmart store in Chesapeake, Virginia, opened fire on colleagues Tuesday evening, killing six people and wounding four more at the retail outlet before turning the gun on himself, the city's Police Chief Mark Solesky said Wednesday morning.
Officers were dispatched to an active threat situation at the Walmart Supercenter at 10:12 p.m. local time, Chesapeake police spokesperson Leo Kosinski told reporters at the scene Tuesday evening.
Solesky said officers were on the scene within two minutes, entered the store two minutes after that and within just about an hour they had cleared the store and located all of the victims.
The gunman, who has not been publicly named, carried out the attack with a pistol before turning the gun on himself, police said.
Four surviving victims are still in hospital with their conditions unknown at this time.