An oddly interesting situation recently played out in Nasarawa state after a man impregnated the twin daughters of his fiancée.
Mother of the twin sisters, Mrs Alice Ukange, threatened to take her own life, saying that she cannot be alive to see "the shame" meted out to her by her daughters' Philomina and Patricia.
Philomina, who was delivered of a baby girl in January, and Patricia, who was delivered of a baby boy in March, disclosed that they were impregnated by Mr Augustine Angwe, who had been dating their mother, Alice, since she lost her husband, Francis Ukange, after 14 years in marriage.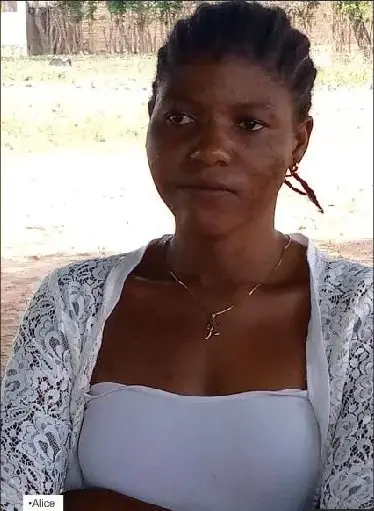 It all started after the poor mother had met Mr. Angwe, an indigene of Vandeikya Local Government Area, Benue state, in 2017 while the latter was in Nasarawa State to transact his business, which was buying raw food items from the local farmers and taking them to the Southeast to sell at higher prices.
In no time, Angwe, who had lost his wife and two kids in a fatal accident on Katsina Ala Road in Benue State and was yet to remarry, became a part of the family, rendering finance assistance to Alice's female twins to meet their basic needs; a development that soon drew the twins very close to him.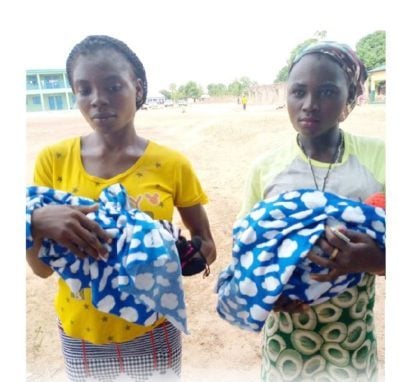 Later, Angwe and Alice began a joint business, buying yams from local farmers in Nasarawa State and transporting them for sales at higher price in Lagos and Port Harcourt. The business flourished with Alice always on the road while Angwe took care of the home front and made arrangements for new stocks.
Known as a father figure to the twin sisters, Angwe allegedly started enticing them with luxury items and seized the chance to sleep with them at different locations until he got both of them pregnant.
Narrating the story, Alice said in part: "My name is Alice Ukange. I am a widow. I lost my husband here in Awe during the herdsmen/farmers crisis some years back. I met one Augustine Angwe in the course of my business. One thing led to another and we started dating ourselves.
"He appeared to be gentle, humble and kind. I was carried away and I allowed my twins to be close to him. He took time and planted evil in my house by impregnating them. "They have now given birth. I allowed it because their father warned them not to do abortion and that they would die if they did.
"Augustine has finished me. He slept with me, slept with my twins and impregnated them, and they have given birth for him.
"I am confused and have informed one of my late husband's relatives and he too is speechless.
"Going to the police would not solve the problem as the damage has been done already. There is nothing the police can do, more so that Augustine is ever ready to take care of them. But the big question remains how a man would marry twin sisters."