Tucker Carlson, a prominent American conservative political commentator, has been a household name in the media industry for decades.
Known for his unapologetic and controversial opinions, Carlson has made a name for himself as a fierce defender of traditional values and a strong critic of liberal politics.
Despite his public persona, Carlson is also a family man who values the sanctity of marriage and the importance of raising children.
ghlinks.com.gh takes a closer look at Tucker Carlson's marriage, his wife, and his children, and explore how his personal life has shaped his views on family and society.
Marriage
Susan Andrews Carlson is the wife of Tucker Carlson, whom he first saw during his 10th grade and considered her the most beautiful 10th grader.
They met each other at the age of 15.
Later, Tucker attended Trinity College in Hartford, CT, but continued a long-distance relationship with Andrews.
And six months before his college graduation, he worked up enough courage to ask for Andrew's hand in marriage.
Susan and Tucker got married in 1991 at their high school chapel.
The event was held in their high school chapel.
The chapel was very special to them because it was where they first met.
Currently, Tucker Carlson and Susan have been married for the last three decades.
In 2022, Tucker Carlson provided some unorthodox relationship advice during an interview with University of Chicago freshman Daniel Schmidt, who edits an independent campus newspaper.
Toward the beginning of the interview, a 40-minute conversation posted to YouTube on Sunday, Schmidt asked the Fox News host if there was "some virtue" in getting married young. Carlson responded that early marriage "is the greatest thing you can do."
Tucker Carlson's Wife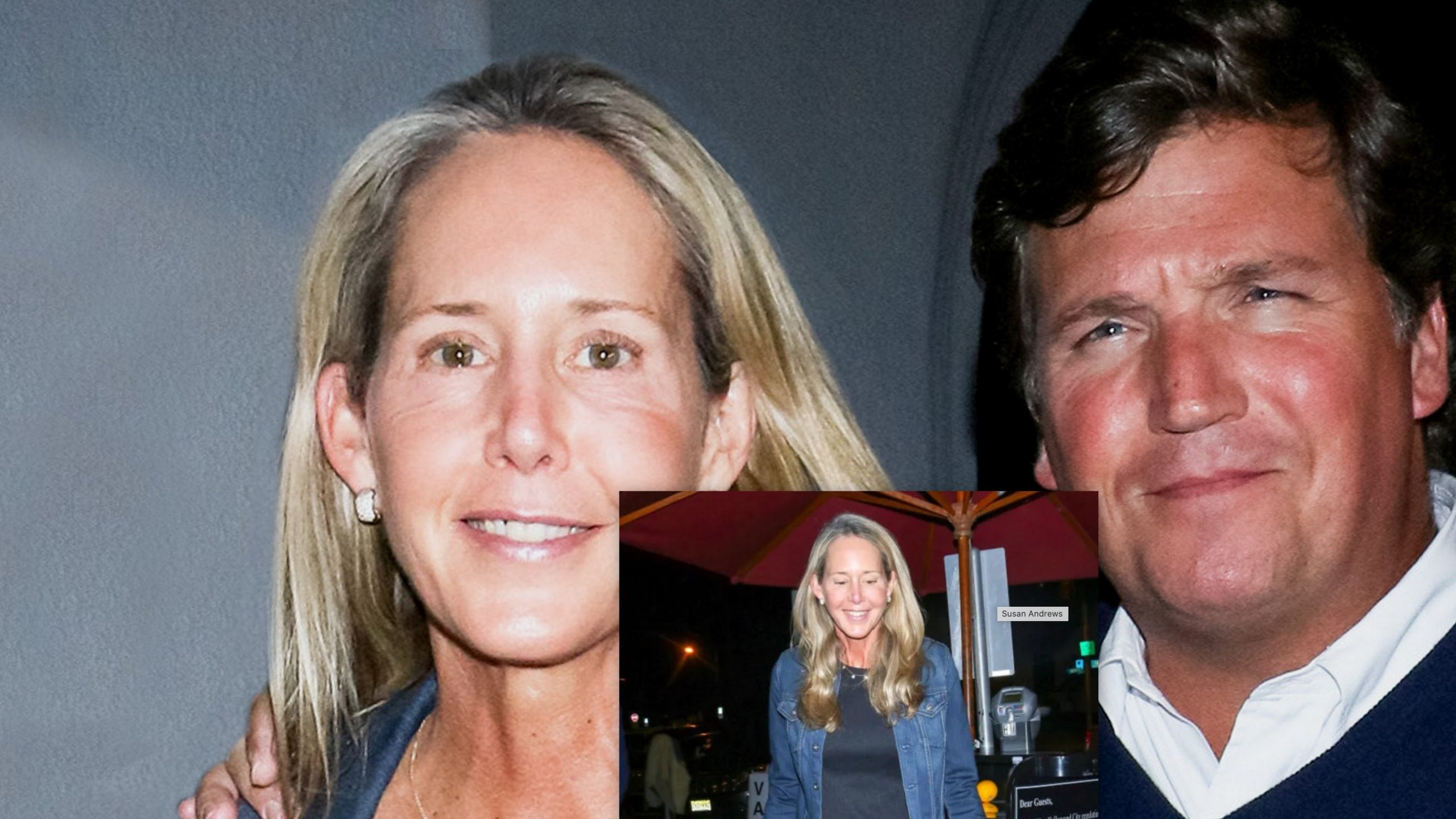 Susan Andrews Carlson ( born 1969 ) is the daughter of Reverend George E. Andrews II and the wife of Tucker Carlson.
Her father served as the headmaster of St. George's School, an elite Rhode Island boarding school, from 1984 to 1988.
He was a tough man and disciplinarian, so it was not easy for Tucker to date his daughter.
Little is known about Susan's career path because she prefers to remain out of the public's prying eye.
Presently, she is a full-time stay-at-home mother and wife.
Reports indicate that before becoming a homemaker, she worked at an Episcopal school.
She quit her job to take care of her family.
Children
The couple are parents to three daughters: Dorothy, Lillie, and Hopie and a son, Buckley.
The ages of their children are yet to be disclosed to the public.
However, it is known that Lillie is the oldest and Buckley is the second-born.
He is followed by Hopie, and Dorothy is the youngest.
Fact Check
We strive for accuracy and fairness.
If you see something that doesn't look right, email us at  [email protected]