U.S President Donald Trump's star on the Hollywood Blvd Walk of Fame has once again been destroyed. The second time since 2016.
Donald Trump received his Walk of Fame star in 2007 for his work as a producer of the Miss Universe pageant.
According to TMZ, police reportedly took a man into custody early Wednesday morning after he turned himself into Beverly Hills PD for vandalizing Trump's star with a pickaxe.
The man appeared at the scene with a guitar case in hand, pulled out the pickaxe and crushed the star. Trump is yet to comment on his vandalized star.
See photo below: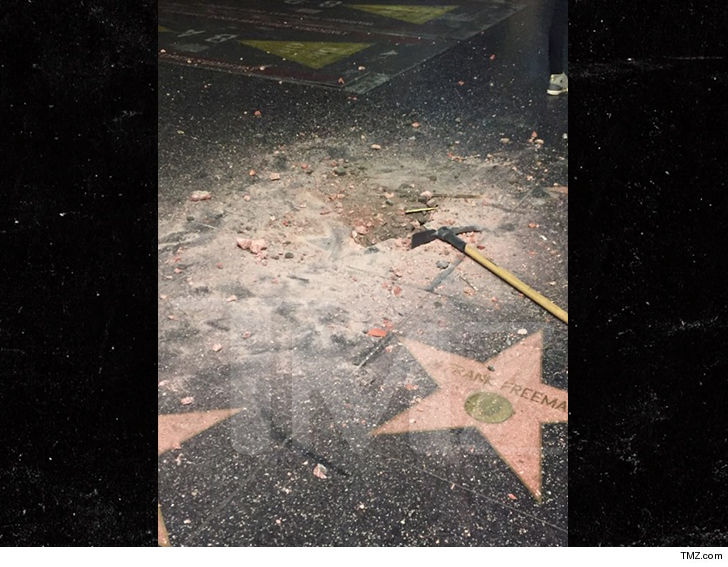 Photo Credit: TMZ