As the Russian invasion continues in Ukraine, the Department of Foreign Affairs and Trade has confirmed the death of an Australian fighter identified as Trevor Kjeldal.
Trevor Kjeldal, was reportedly killed in action in the Donbas region of Ukraine by the Russian forces.
Mr Kjeldal's family confirmed his death in a statement to the ABC on Saturday and said that their depth of sadness at his loss was "unfathomable".
"Trevor was a very treasured and loved member of our family," the family said.
Consular assistance is being provided to the family of Trevor Kjeldal, a DFAT spokesperson said on Saturday.
Who was Trevor Kjeldal?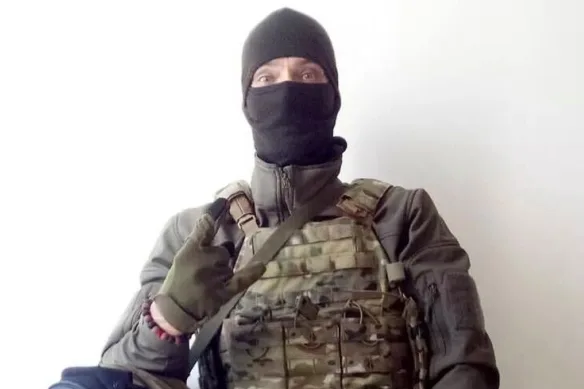 Trevor Kjeldal, commonly known as 'The Ninja,' was an Australian freedom fighter.
He was dubbed 'the Ninja' on social media, after causing a stir during his time on the frontlines.
Originally from Brisbane, Trevor Kjeldal was 40 years old.
Mr Kjedal is believed to have been serving in the 49th 'Select Carpathian' battalion of the Ukrainian army.
Social media posts suggest he had been wounded in action in July – suffering near-fatal gunshot wounds – before bravely returning to the frontlines in September.
When he was injured, he suffered shrapnel wounds to the head.
However, he said he had no plans to return to Australia and wanted to remain in Ukraine until the war is over.
Tribute from Trevor Kjeldal's family
'I've beat the odds once, so let's just see if I can do it again,' Mr Kjedal said at the time.
Mr Kjeldal was "a very treasured and loved member" of his family.
"Our depth of sadness at his loss is unfathomable," the family said in a statement.
"We would like to thank DFAT for their ongoing assistance in bringing him home to us.
"At this incredibly sad time, we would request that the media respect our privacy as we grieve."
Fact Check
We strive for accuracy and fairness.
If you see something that doesn't look right, email us at  [email protected]