Tracey Boakye has revealed she has no business with former president John Dramani Mahama as suggested by some Ghanaians.
The actress further denied allegations of blackmail against the National Democratic Congress (NDC) flagbearer, stressing there is no video of Mahama which she seeks to blackmail him with.
"If I'm blackmailing the former President God should stop blessing me. I don't have anything to do with President Mahama. Do you think that's how I'm. There is no video anywhere and if there was don't you think it would have been released by now?" she said in a live Facebook session.
Tracey Mahama News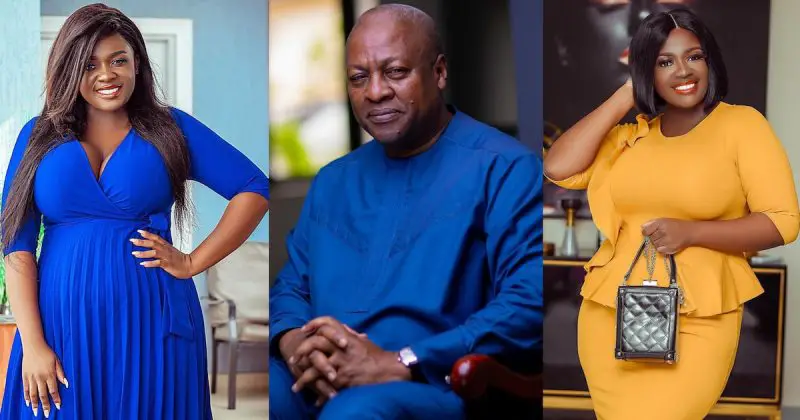 She noted that Mahama is not the father of her daughter insisting she does not even look like him.
Tracey admitted to sleeping with men for money and warned Kennedy Agyapong to shy away from any expose against her as she decides what to use her body for.