A couple of soccer players have cemented their names in the legendary books of US football, and Tim Ream is not an exception.
He has had an incredible career as an American playing professional football and his career taking him to England where he has played mostly has made him a well-known American footballer.
Let's get to know who Tim Ream is, his net worth any other useful information we have available on him.
Who is Tim Ream?
Tim Ream is an American professional soccer player currently with English side Fulham.
He also stars on the international level for the United States Men's football team.
He is a defender who plays in the position of center-back.
He was born on 5th of October, 1987 in St. Louis, Missouri and played soccer since he was in High School.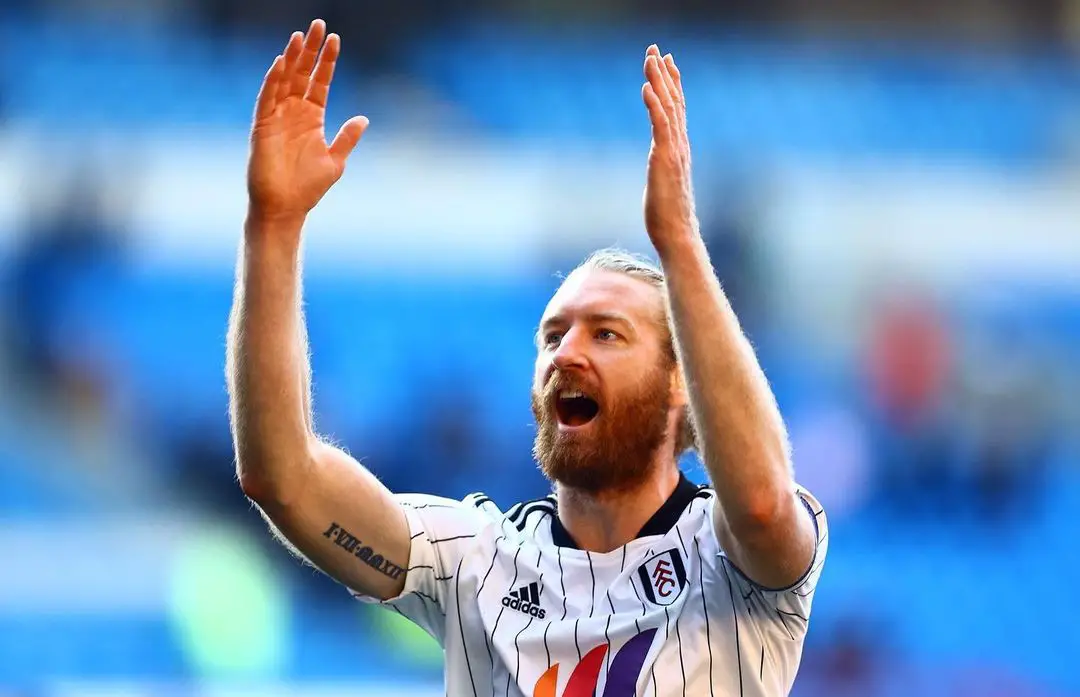 He starred professionally for the senior side of New York Red Bulls in 2O10 and moved to sign with England's Bolton Wanderers 2 seasons later in 2012.
In august 2015, he was sold to Fulham for an undisclosed fee on a four year contract with an option to extend afterwards. 
He made his international debut in November 2010 in a match against South Africa where he came on as a substitute. 
Ream is married to his childhood sweetheart Kristen Sapienza who also played female soccer.
They have been married since 2012.
What is Tim Ream's net worth?
 

View this post on Instagram

 

The American soccer player is estimated at 8 million dollars.
It is calculated from his activities which Is mainly playing soccer.
Tim Ream's salary
Tim Ream earns 27,000 pounds a week for playing for the English side Fulham.
His annual earnings is estimated 2,964,000 pounds.  This is considerable as a regular starter for his English club.
Tim Ream's mansions and cars
Tim Ream has a rather private lifestyle away from the media.
His mansions and cars are unknown to the media.