Globally celebrated Hollywood actor Boris Kodjoe has described the Year of Return as a transforming experience which every black American should have been a part of.
According to the actor, it has exhibited the rich culture of the African people and has brought to light the rich culture and history of the black race.
The past year 2019 was declared as the Year of Return which was to celebrate 400 years since the first slave ship left the shores of Africa.
The president, HE.Nana Akuffu Addo officially invited the black race in America and the world over to come experience the rich culture of their motherland and know their roots.
Prominent figures both in the media and entertainment in the time period of one year such as TIP and his wife, Ludacris and his wife, Boris Kodjoe and his wife, Iddris Elba Steve Harvey, etc were in Ghana to partake of the activities.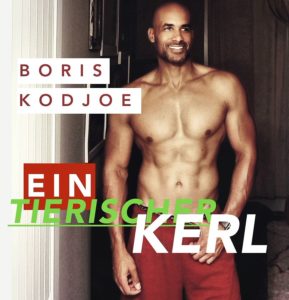 In a short interview with 'The View', Boris Kodjoe said the experience in Ghana was one of a kind, having changed the negative perception of the world about Africa and how rich the culture of Africa is.
"The rest of the world…doesn't get a positive visual representation of Africa. All we hear about and all we associate Africa with is famine, war, disease…mass exodus to Europe due to decades of one-dimensional media coverage. We wanted to change that narrative, we wanted to show people the vibrancy and diversity of Africa…We brought a hundred people over there to experience Accra, Ghana to go to the slave castles…and it was a profoundly transforming experience for every single person…"
Meanwhile, Ghana has launched the 'Beyond the Return' to further give chance to people who couldn't make it to Ghana the past year.