The Perfect Picture On Netflix
Shirley Frimpong Manso's latest movie, "The Perfect Picture 10 Years Later" has received a lot of positive feedback from social media. The movie was released today on Netflix and the reviews are just amazing.
The one thing that stood out was the Soundtrack of the movie scored by Ivan Ayitey, they fell perfectly in place. Shirley Frimpong Manso has proved that Ghana has a lot to offer and this might be one of the many movies to open the door for Netflix Ghana.
The original film was about three women pushing their thirties and making bold attempts to change their lives, but destiny had other plans for them. Now in the sequel, the ladies are back, this time pushing their forties. Even though they are older and wiser, they realize that now they are saddled with more issues including their not so fairy-tale relationships.
It has been ten years since your faves were together on screen for the original "The Perfect Picture".And Shirley knew you were missing them so they've come back again for some more drama. Plus, if you missed the original drama, don't worry, you can still enjoy this without it.
The Perfect Picture Ten Years Later (TPPTYL) picks up with our three friends – Dede, Aseye, and Akasi – ten years after we last saw them.
It starts off with a beautiful flashback montage laced into the visuals of Akasi and Fella's ten year wedding anniversary party.
And from there the film delivers all the visuals.
The entire 150-minute debacle is a stunning portrait to watch move across your screen. There are many scenes jostling for favorites, but a top contender has to be the shot of Sam's home (RMD's character) with Beverly by the pool.
The Perfect Picture On Netflix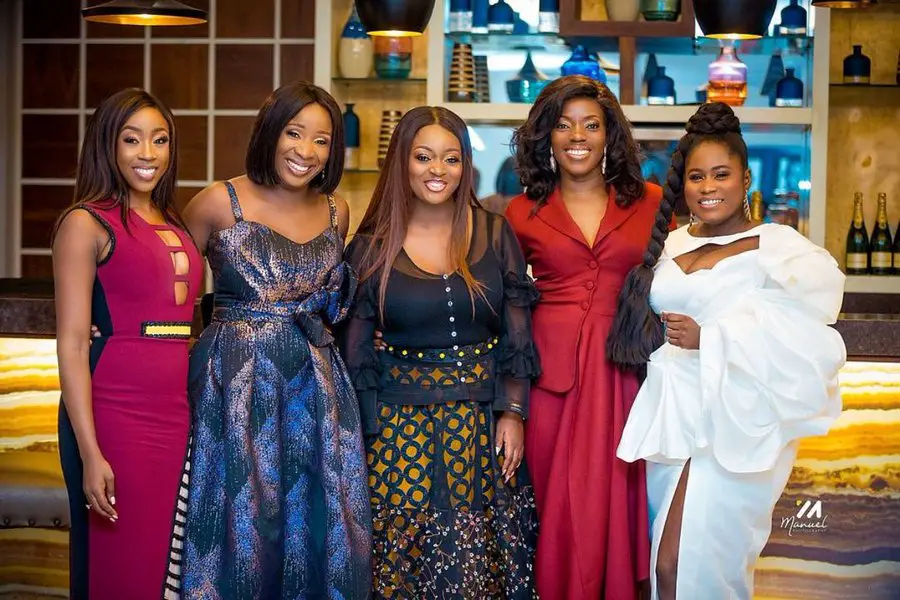 The movie was released today on Netflix and the reviews are just amazing.
( Stream Here – The Perfect Picture On Netflix )
Lydia Forson (Dede), Jackie Appiah (Aseye), Naa Ashorkor Mensah-Doku (Akasi), Chris Attoh (Larry), Joselyn Dumas (Flora), Adjetey Anang (Fella), John Dumelo (Taylor), Kwaku Sintim-Misa (Doctor Biney), Richard Mofe-Damijo (Sam), Beverly Naya (Samantha), Anita Erskine (Angela), Gideon Okeke (Yobanna), Gloria Sarfo (Susanna) and Raphael Boakye (Nigel).