Musician Teni finally has an answer for folks who keep pestering her to get married, including her mother.
Teni on Wednesday revealed that her mother texted her to ask when she will settle down with a man and start her own family.
Well, a fan also wants a response to the question Teni refused to answer days back and fortunately, there is feedback.
Teni, who is known for her witty comments, gave a tongue-in-cheek reply to a tweeter saying: "This year, next year or never 😩".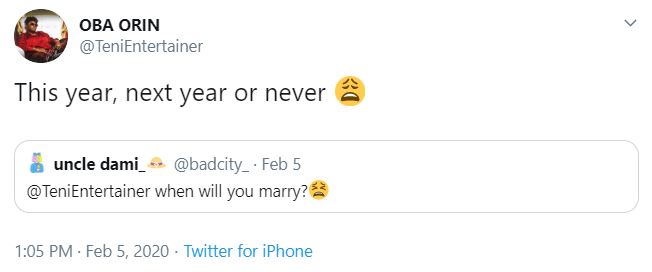 Sharing a picture of herself on her Instagram handle, she said that her mother asked: '"Teni when will you marry"? – a usual question most women in Africa get asked when they hit their twenties.