The Florida Bar is investigating Tamara Curtis, one of the assistant public defenders for Nikolas Cruz, after she was recorded sneakily flipping the bird on camera and chummily laughing with the convicted mass killer.
Tamara Curtis, is being investigated due to an inquiry based on her behavior in court, a Florida bar spokesperson revealed a day after Cruz was sentenced to life in prison and avoided the death penalty.
What prompted Tamara Curtis' gesture is unknown, but Fred Guttenberg, the father of 14-year-old victim Jaime Guttenberg, said last month that the attorney had been "frustrated" by how Judge Elizabeth Scherer was responding to her courtroom arguments. "That moment was disgusting, immature, and reprehensible," he tweeted. "It was also a reminder to me that this defense team long ago lost any humanity for the victims of this crime."
In footage of the incident, Curtis appears to catch sight of a courtroom camera, making an inaudible comment to a woman sitting next to her.
The woman seems to suggest the gesture, herself flashing a brief middle finger while looking at Curtis.
The assistant public defender then moves her hands to her cheek.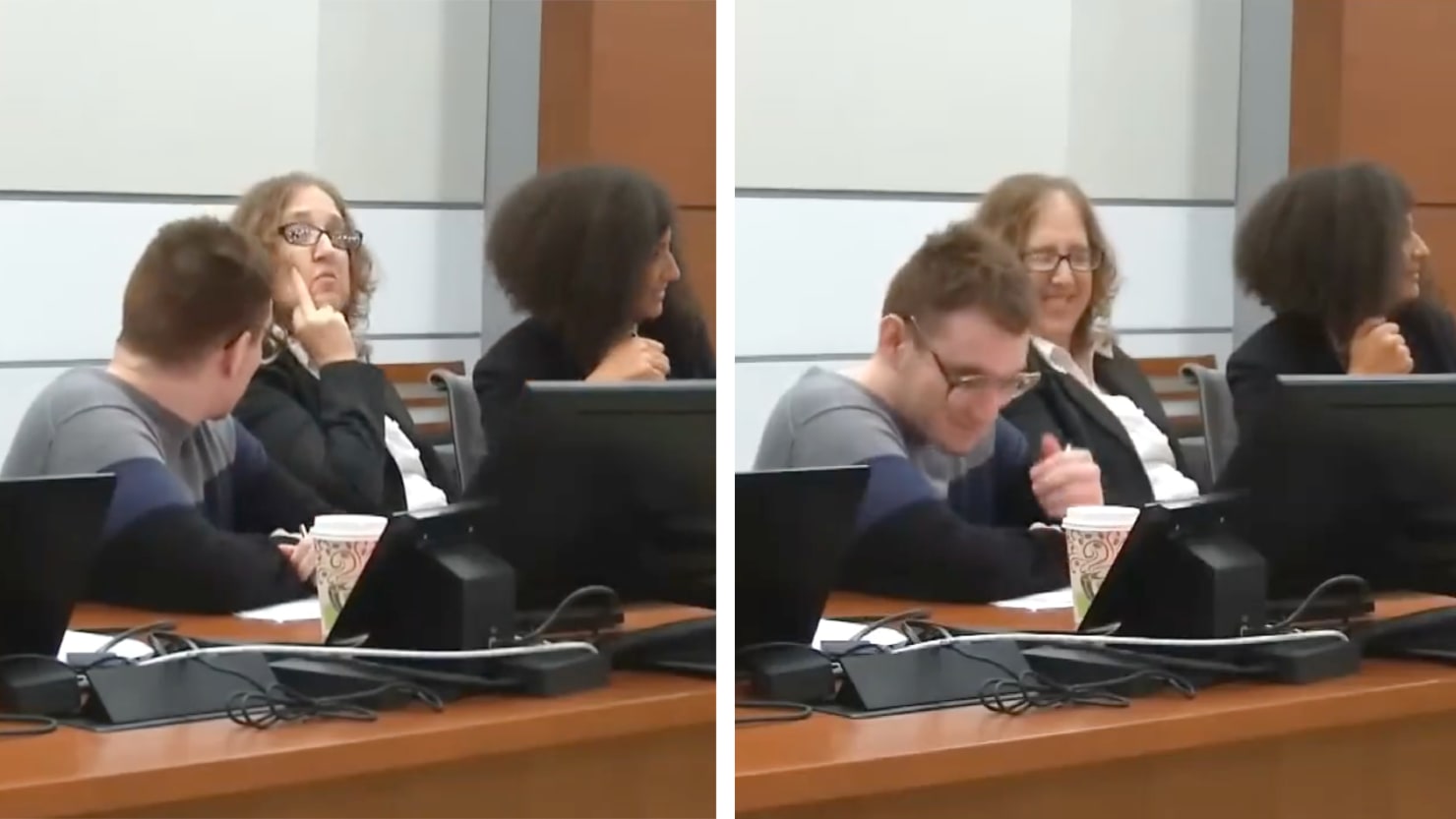 The news comes a day after the gunman was sentenced to life in prison without parole in the Feb. 14, 2018 shooting at Marjory Stoneman Douglas High School that left 17 students and staffers dead and 17 others injured.
The sentencing was handed down after two days of statements by family members of the victims who vented their anger at the killer as well as his defense team.
Some of the family members accused the public defenders of misleading the jurors who voted for a life sentence into believing the gunman's birth mother's excessive drinking had left him brain damaged and unable to control himself. Some hoped that their consciences would haunt them forever and would experience the pain they have felt, with at least one parent mentioning the attorneys' children.
"The legal system should protect and impart justice, justice, justice," Patricia Oliver said Tuesday, leaning over the lectern toward the defense attorneys and accusing them of "shameful, despicable behavior."
The gunman wounded her 17-year-old son Joaquin in the leg and then tracked him into a bathroom alcove, where he fatally shot her son in the head.
Fact Check
We strive for accuracy and fairness.
If you see something that doesn't look right, email us at  [email protected]