Former nightclub owner, Ronnie Knight, was married three times during his eventful life that ended in June 2023.
Most famously known for his marriage to the late EastEnders legend Barbara Windsor, Ronnie found love once again after their relationship ended.
This time, his heart belonged to Sue Haylock, his third wife. In this article, we delve into the life of Sue Haylock.
Who is Sue Haylock?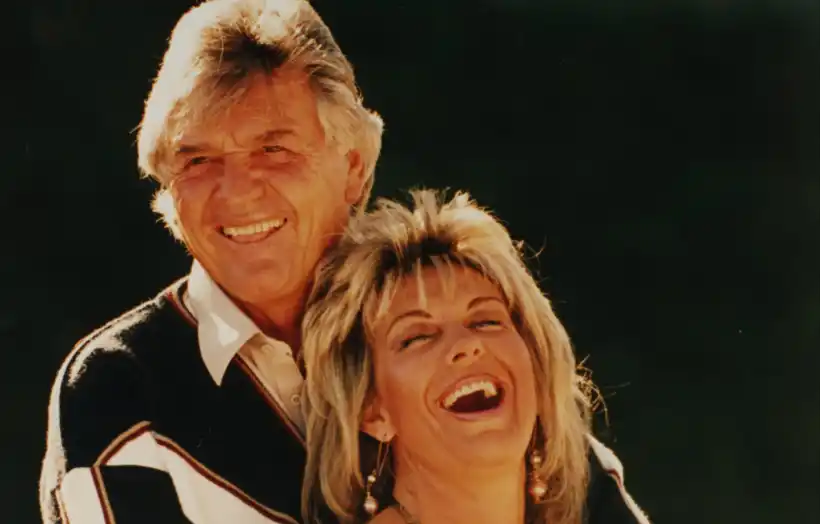 Sue Haylock, the third wife of Ronnie Knight, was a remarkable woman who played an instrumental role in Ronnie's life, especially during his challenging battle with Parkinson's disease.
In 1987, two years after his divorce from iconic actress Barbara Windsor, Ronnie Knight tied the knot with Sue Haylock.
Their wedding ceremony was held in the idyllic town of Fuengirola on the stunning Costa del Sol.
Surrounded by their loved ones, they embarked on a new chapter of their lives together, promising to support each other through thick and thin.
A Tower of Strength: Sue's Role in Ronnie's Battle with Parkinson's Disease
As Ronnie Knight faced the challenges of Parkinson's disease, Sue Haylock stood by his side as an unwavering source of support.
She became his rock, offering love, care, and strength during the difficult times.
Sue's dedication to her husband's well-being showcased her deep love and commitment.
Did Sue Haylock and Ronnie Knight have any children?
While Sue and Ronnie's marriage was filled with love and support, they did not have any children of their own.
Ronnie, however, had two children from his first marriage, which took place in 1954. Lorraine, their daughter, was born in 1956, followed by their son Garry in 1959.
Although Sue did not have biological children with Ronnie, she embraced her role as a stepmother and created a loving family environment.