Sonotech Medical and Diagnostic Center is a Clinic and one of the fastest-growing diagnostic centers in the country.
The clinic operates a compulsory 24-hr service, including weekends and holidays.
Sonotech has 2 branches – Osu (0206161908) & Tema (0594214898).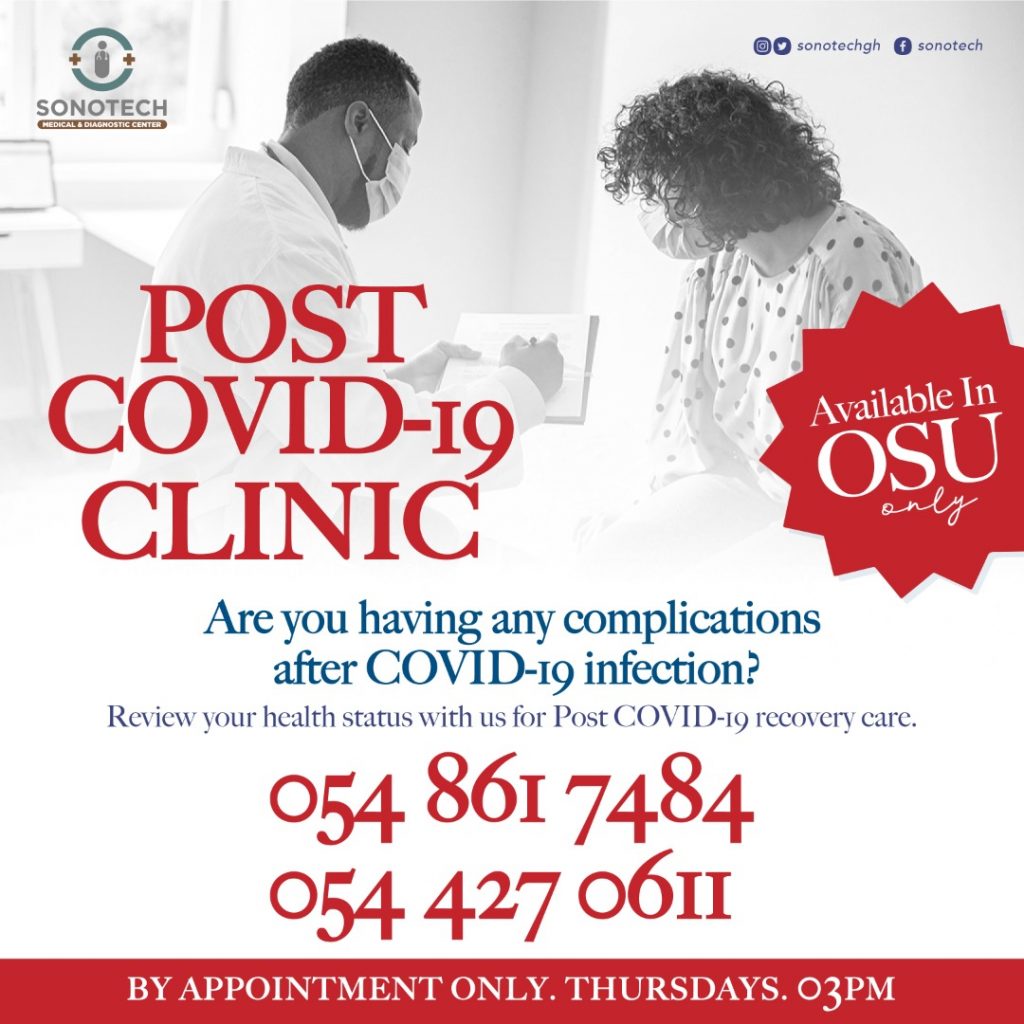 Sonotech offers the *COVID-19 PCR* test at both branches.
Other services include – 2D/3D/4D Ultrasound, CT Scan, Digital X-ray, ECG, EEG, Fluoroscopy, Mammogram, Endoscopy, Spirometry, Ambulatory BP Monitoring, Holter ECG, Interventional Radiology Procedures.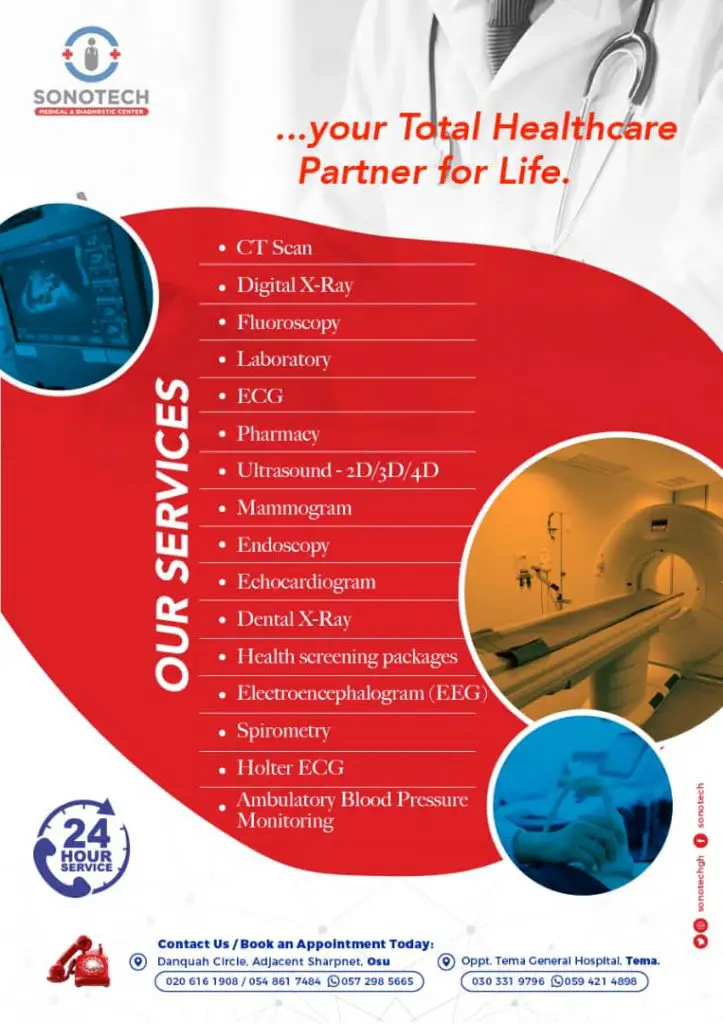 Sonotech! Your Total Healthcare Partner For Life!
Kindly follow our pages IG, Twitter: @Sonotec Facebook: Sonotecgh
 

View this post on Instagram