Sonotech Medical and Diagnostic Centre has climaxed Breast Cancer Awareness month with a free breast screening program.
The program which was organized by NMJ GHANA and was in partnership with Reviv Ghana was held at the premises of Reviv Ghana at East Legon, Accra on Saturday.
In her welcome address, the CEO of Reviv Ghana, Siran Mahama (Esq) acknowledged the need for women to be aware of breast cancer so they can detect it early and go for treatment before it becomes fatal. "A big part of the successful treatment of breast cancer is early detection and diagnosis.
We want to drive that message home and make sure as many people as possible hear of and start examining themselves, go to the hospital and get tested and not afraid to do so because that can save their lives", she said.
CEO for Sonotech Medical and Diagnostic Center, Dr. Grace Buckman mentioned that the health centre has been marking breast cancer awareness month for 4 years now, nothing that the main aim is empower women especially to fight breast cancer.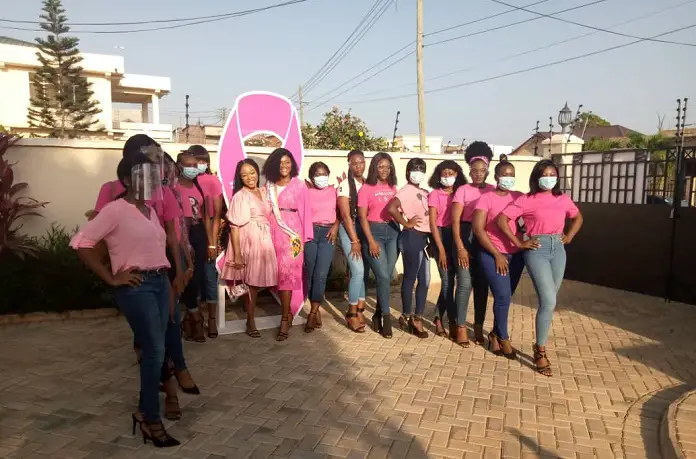 She mentioned that the centre will be extending the screening exercise for a week at their offices at Osu and Tema Comm. 9 to encourage more women to screen. "The special thing about today is that although the program is ending today, we are actually extending it for a week".
In her talk about breast cancer, she mentioned that the statistics available for breast cancer is alarming over the past few years. "Currently the global cancer report 2018 puts the new cases of breast cancer at 2.8 million and when you look at Ghana and most developing countries you realize that the cases are going up day in and day out".
She concluded that breast cancer is very curable once detected early and advised ladies to constantly screen their breasts and report changes in their breast to the nearest medical center.