A woman identified as Sofia Haley Marks was arrested Thursday night in connection to the suspected overdose death of Robert De Niro's 19-year-old grandson.
Sofia Haley Marks, who is allegedly known as the "Percocet Princess," is 20 years old.
Sofia was arrested around 6 p.m. Thursday during an undercover sting operation conducted by the NYPD, Drug Enforcement Administration and Homeland Security
According to nypost.com, Sofia Haley Marks is believed to have sold drugs to Leandro De Niro Rodriguez prior to his death July 2 in Lower Manhattan.
She's been federally charged with the distribution of narcotics and is expected to be arraigned in Manhattan federal court on Friday morning, sources said.
From the onset, police have been probing Leandro's death as a possible overdose after a white powdery substance and drug paraphernalia were found near the teenager's body.
Drena had previously disclosed she believes her son died after taking pills laced with fentanyl.
The person who sold the tainted drugs to the teenager did so knowingly, she claimed.
"Someone sold him fentanyl-laced pills that they knew were laced yet still sold them to him," she wrote on Instagram in response to a comment asking about the cause of her son's death.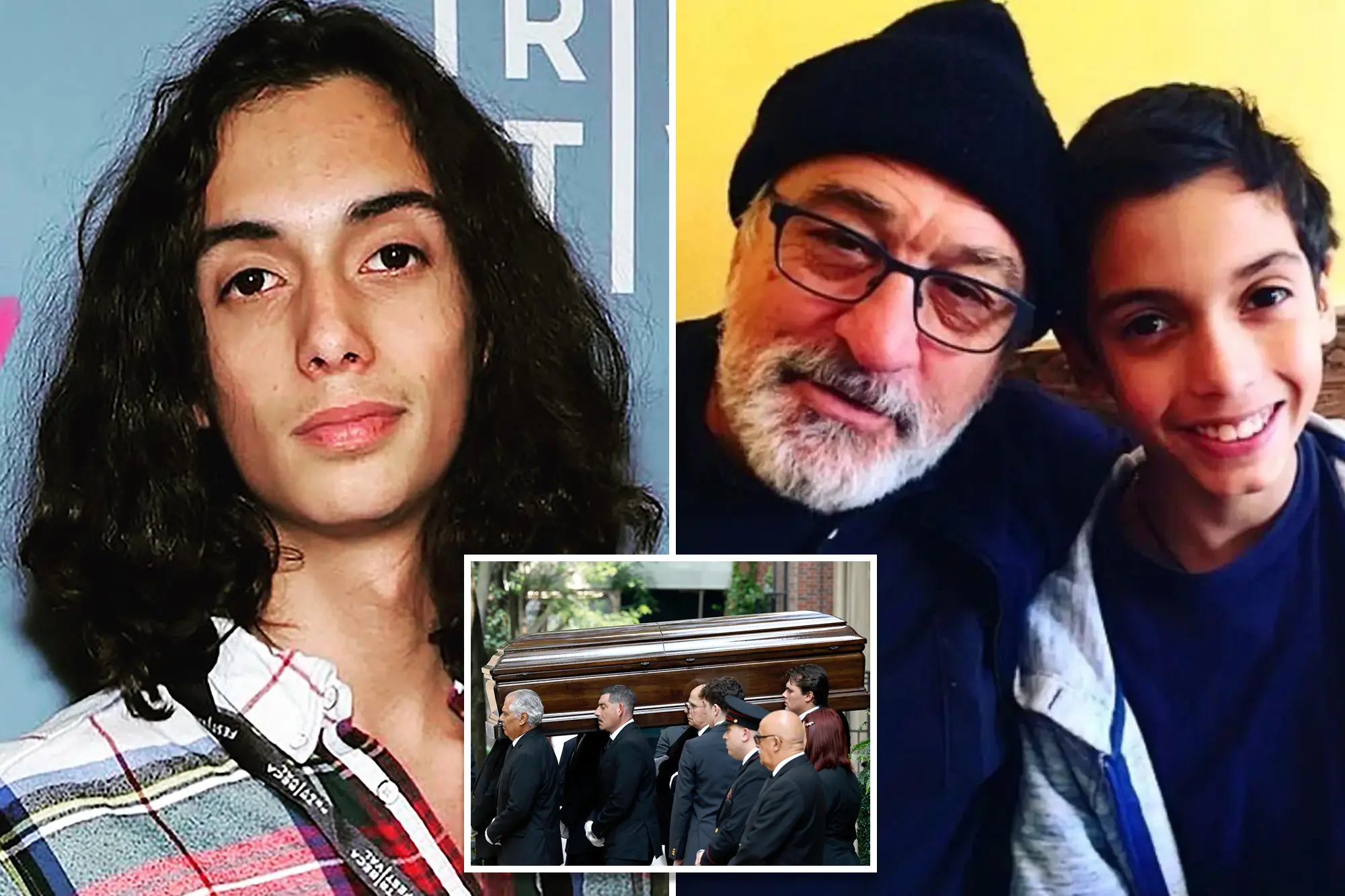 Aspiring actor and director Leandro was following in his mother and grandfather's career footsteps, landed a small role in 2018's A Star Is Born as the son of Bradley Cooper's best friend, George 'Noodles' Stone, played by Dave Chappelle. He also appeared in Cabaret Maxime in 2018.
His mother Drena De Niro – an American actress adopted by De Niro after the actor married her mother, Diahnne Abbott in 1976 – announced his death.
His father Carlos, a renowned graffiti artist, and mother Drena, 51, shared a statement on Instagram on Monday as they reacted to Leandro's untimely passing.
Drena was adopted by De Niro, and took his surname, after the actor married her mother, Diahnne Abbott, in 1976.
She had a relatively transient lifestyle thanks to her father's vibrant career and split her time between New York City, Los Angeles, and Italy.
Drena left school and decided to explore the arts, turning her hand to a whole host of career paths including model, DJ and fashion consultant.
She eventually decided to follow in De Niro's footsteps and soon found her feet as an actress and filmmaker.
She made De Niro a grandfather in 2003 when she welcomed Leandro with her then-boyfriend Carlos Rodriguez.