After the painful demise of Slay queen Ama Broni at Kasoa recently, a rather heartbreaking photo of the twin babies alleged to be those of the popular slay queen has surfaced online.
It will be recalled that following the heartbreaking news about Slay queen Ama Broni's untimely demise on Saturday, January 16, 2020, after decided to tw3rk crazily at a street carnival in Kasoa, a lot of details have surfaced online.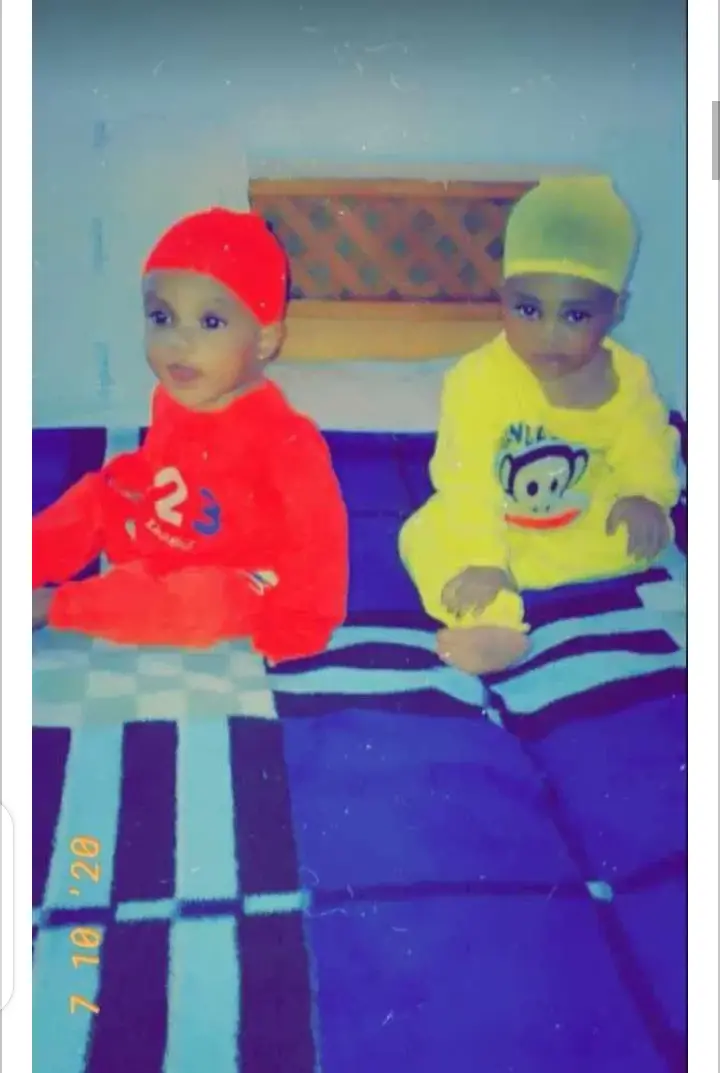 According to some sources close to the deceased, Ama is a mother of three and she welcomed her twins about seven months ago.
A photo of the twins sighted by ghlinks.com.gh shows them dressed in yellow and red jumpsuits with matching headcovers while sitting on a bed.
The timestamp on the photo show it was taken in October 2020 when the children were about four months old.
According to yen.com.gh a friend of Broni has shared details of what transpired at the carnival and led to her demise.
According to the friend, the deceased went on stage as part of a twerking competition and took off her clothes in order to win the $100 prize money.
She was electrocuted while trying to flee from boys who had gathered in an attempt to touch her body.