A single mother who surmounted the challenges life threw at her has taken to social media to celebrate her status as a graduate.
The woman recounted how she was expelled from the higher institution and recalled while taking care of her baby and going through a bad divorce.
Despite the odds stacked against her, she is now a Computer Science Graduate from the Federal University of Technology Owerri.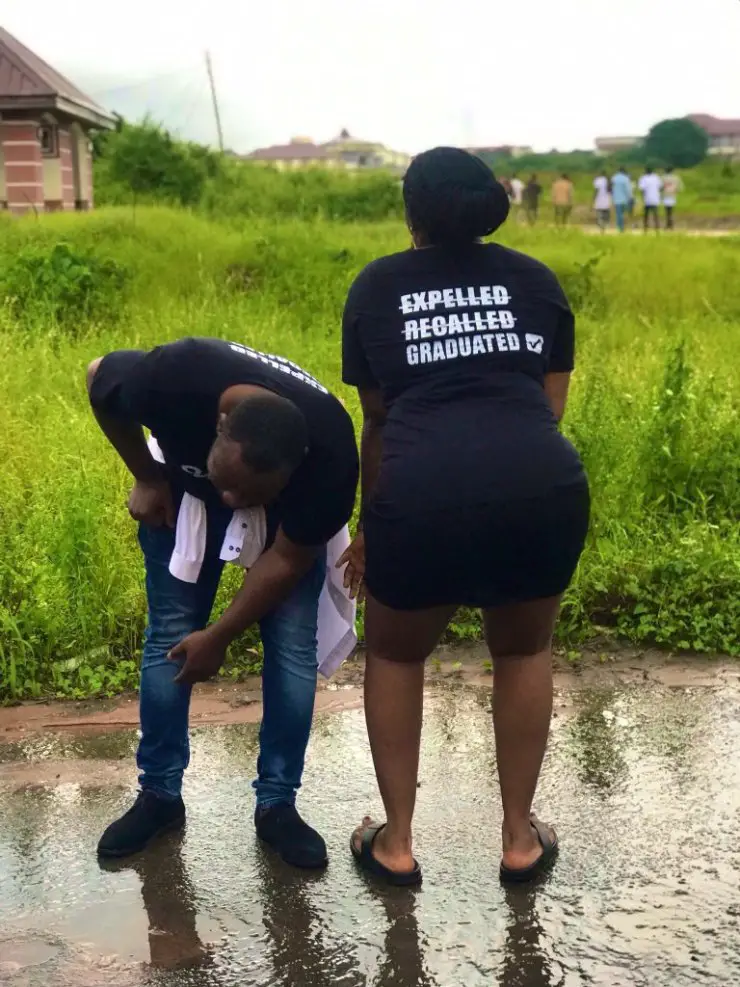 In a post on her social media page, she revealed that saw an old picture of her son she took during a class years ago and it brought tears to her eyes.
According to the mum, she used to carry her son to class everyday.
She added that she was also expelled during that same period because her course adviser claimed she physically assaulted him, whereas, it was because she rejected his sexual advances.
Fortunately for her, she was recalled to the university after one month of expulsion, continued her studies with her mate and has now graduated.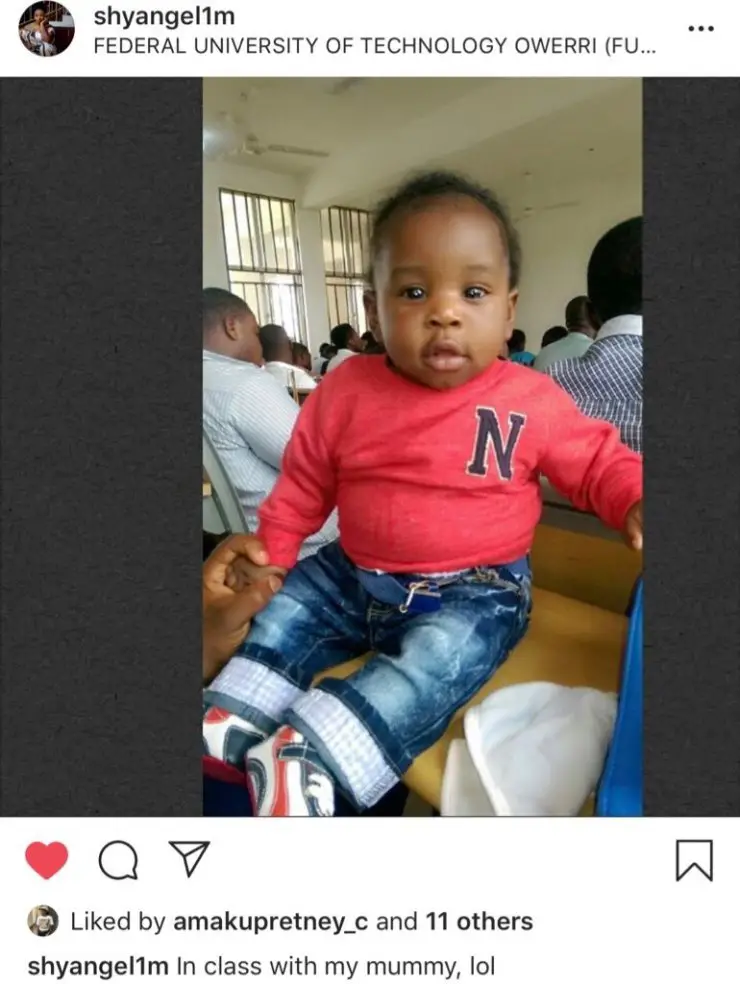 The woman with Twitter handle, @shyprecious, wrote;
"Saw this picture today and I was crying like a baby. Was carrying a baby to class everyday and fighting a bad divorce. While at it, I got expelled. My course adviser couldn't get me to bed so he said that I beat him up. I was a disaster at the time. Look where I am now."